Ellen's celeb selfie with Bradley Cooper and Jennifer Lawrence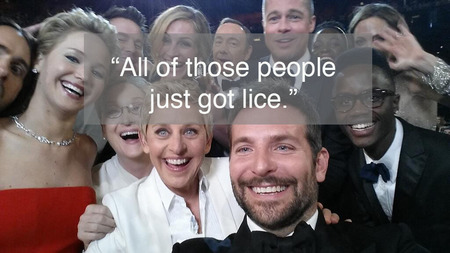 Host Ellen's celeb selfie broke
Twitter
and has received over two million retweets.
Jennifer Lawrence has another fall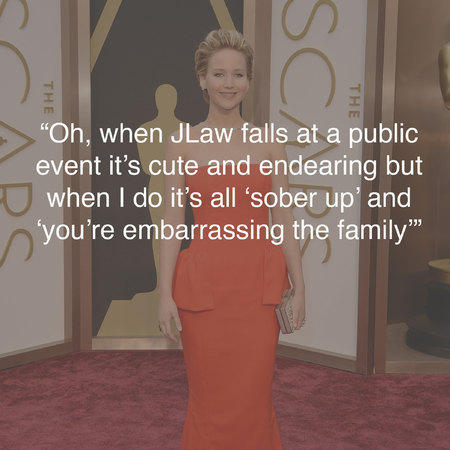 Poor Jennifer Lawrence took another
tumble in her Dior dress
on the red carpet.
Big dreams about Michael Fassbender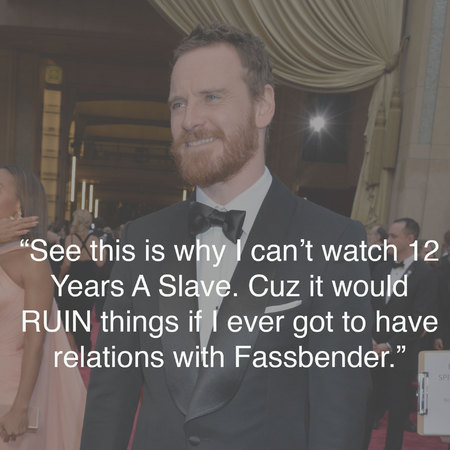 We all feel that way after seeing Fassbender in
12 Years a Slave.
Sad face.
Lena Dunham's ode to Pharrell Williams' hat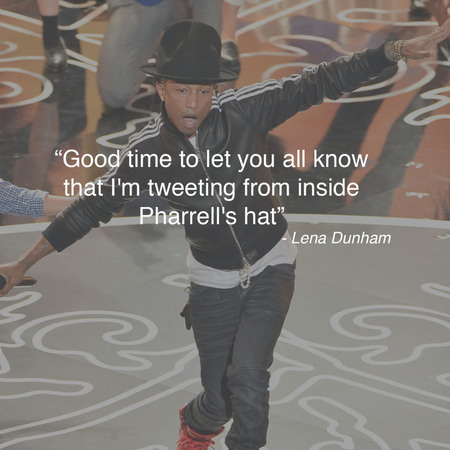 Pharrell's hat made another appearance
as he performed on stage at the Oscars. There was much speculation as to what he keeps inside it. Answers on a postcard.
Brad Pitt & Angelina Jolie won't be outdone by Beyoncé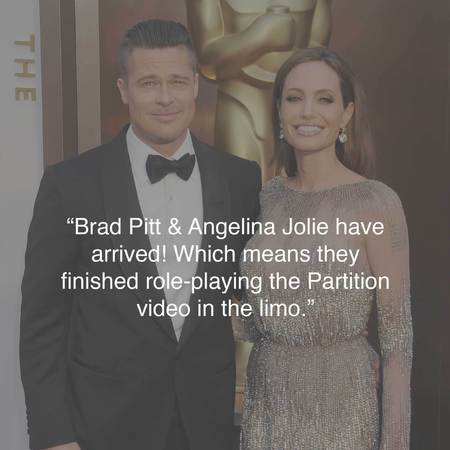 The hottest couple in Hollywood
do a Beyoncé?
Yep, we'd believe that.
Everyone is in love with Jared Leto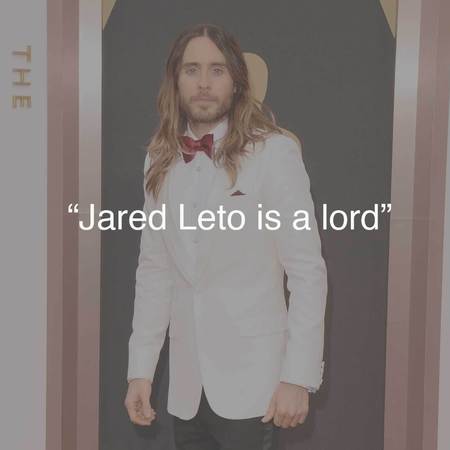 True story.
Who knew Gravity wasn't filmed in space?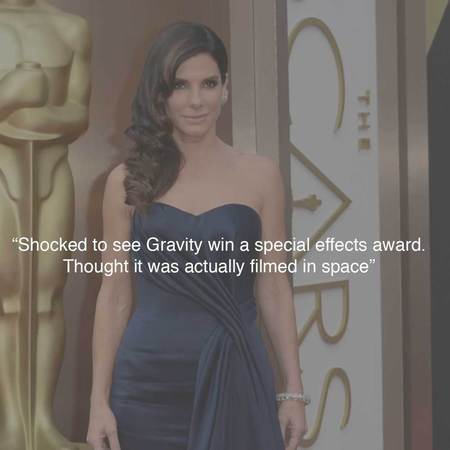 People reacted with shock as they discovered that Sandra Bullock and
George Clooney did not film in space.
Bringing down the fourth wall there.
Leonardo DiCaprio snubbed for an Oscars again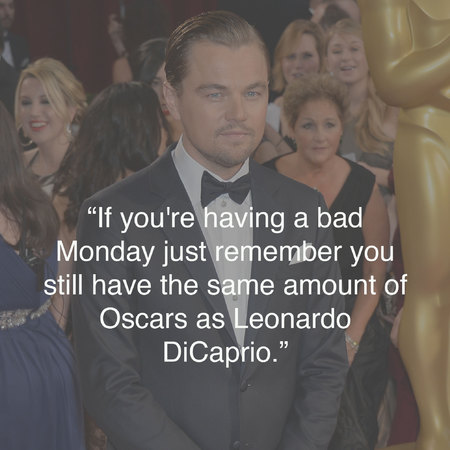 Life is just not fair for Leo. Back to his mega yacht for a good cry.
Got something better to say? You can tweet us
@handbagcom
BEST DRESSED AT OSCARS 2014
HOW MATTHEW MCCONAUGHEY PREPS FOR THE OSCARS
LATEST FASHION NEWS
MORE FROM HANDBAG.COM