Jack Tweed speaks out
Jade Goody's husband Jack Tweed has paid tribute to his late wife.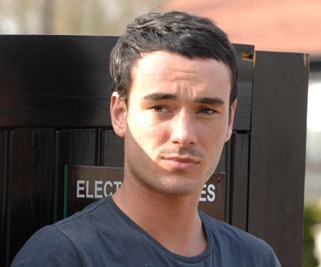 Jack Tweed has paid tribute to his late wife Jade Goody. "I've had to do so much growing up these last few months...Jade and I went through so much together," he told The Sun. "I can't thank everyone enough. The flowers and the kindness shown by ordinary people have moved me beyond words. Jade would have really appreciated everything that has been done." Jack went on to describe Jade as "my best friend and my beautiful wife" and vowed to make her proud by amending his behaviour and being a good stepfather to her sons. Elsewhere, it has been confirmed by Harlow Magistrates Court that Jack's pending sentencing hearing, has been delayed until 16 April meaning he will able to attend Jade's funeral. Jack was guilty of assaulting a taxi driver earlier this month and released on unconditional bail.