Beyoncé
has uploaded yet more family pictures to her website, perhaps in attempts to put to rest any
rumours of family problems between herself and JayZ.
The pair have had to dodge a number of rumours since
the revelation of video footage of her sister Solange's attack on JayZ
after the Met Gala.
With people speculating that
the incident was based on marital problems
, the pair have since attempted to present a very united front.
She and JayZ are on holiday in the Hamptons and as well as posting
all sorts of photos of her lovely daughter Blue
, today Beyonce posted a pic of the couple.
Bey's snarl says it all really.
Do you think they're a happy family or is this some
seriously good PR
? Tweet us
@handbagcom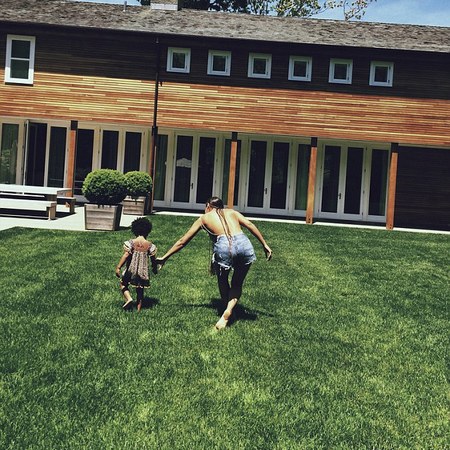 WAS THE SOLANGE ATTACK ON JAYZ ALL A STUNT?
THIS IS WHAT HAPPENS IN A BEYONCE UNIVERSITY CLASS
MORE CELEBRITY NEWS