Katie Holmes for Dancing With The Stars?
Hollywood actress Katie Holmes is rumoured to have signed to appear in Dancing With The Stars.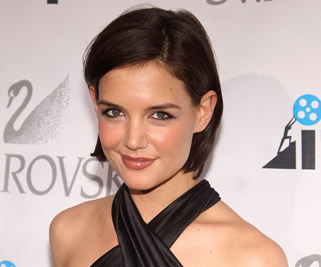 Katie Holmes is to appear in Dancing With The Stars, the US version of Strictly Come Dancing, insiders in America claim. The actress is said to have been spotted recently "going to LA-area dance studios several times a week". The series is due on screen in September and so far fashion designer Vera Wang, who trained as an ice dancer while growing up, is the only other celebrity name mentioned. However, a source has told Life & Style magazine that Katie is actually in serious talks to make a special performance on rival dance show, So You Think You Can Dance. "She's met with judge and producer Nigel Lythgoe [Nasty Nigel from the original Popstars show] and everyone hopes she appears on this season or next season of the show."