Ritchie spends evening with Madonna
Director Guy Ritchie recently spent an evening in London with ex-wife Madonna and her newly-adopted daughter Mercy James.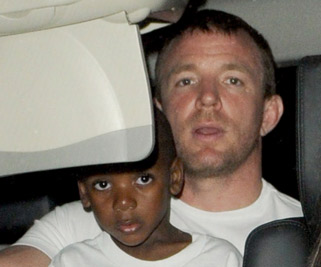 Madonna and ex-husband Guy Ritchie are back on good terms after spending an evening together in London, the Daily Star claim. Insiders say the singer invited Guy to meet Mercy James, the Malawian child she adopted. "He met her at Madonna's house and they bonded immediately," a source said. "He nicknamed her Koala, as she has this habit of clinging to people and not letting go."