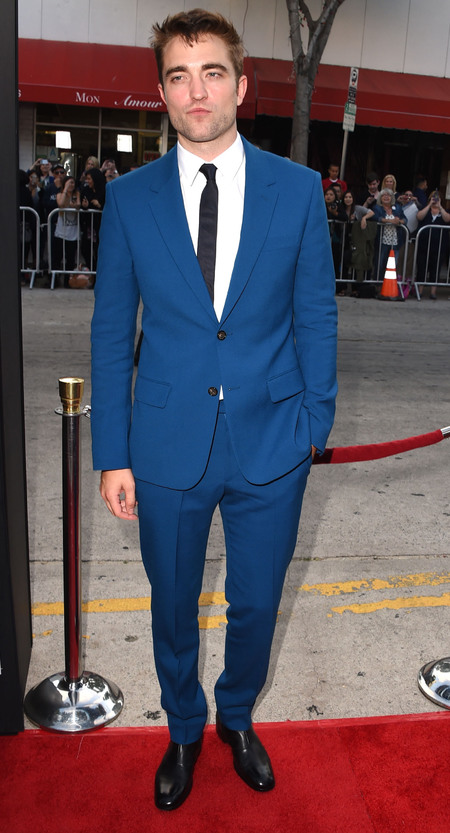 Robert Pattinson
, a blue
Alexander McQueen suit
plus a scruffy beard and bed hair. Apparently that is the equation that makes us giggle like teenage girls.
The actor took to the red carpet last night at the premiere of his
new film, The Rover.
Despite the mobs of
Twilight fans
screaming for a selfie (the modern day autograph), Pattison is reportedly using the film to show a new side of himself.
Appearing alongside Guy Pearce, RPatz stars is one of a handful of
survivors in a violent, post-apocalyptic world.
Director David Michôd has praised Rob in the film, telling the
Los Angeles Times
, "I've learned not to dismiss actors based on preconceptions, and he was a classic example."
"I understand how young actors can paint themselves into luxurious corners, and I knew if I could get the movie made and Robert played that character, the world would see a skill set he has that I don't think he's previously ever demonstrated."
The Rover
opens in cinemas at the end of June. Take a look...
What do you think? Tweet us
@handbagcom
LIBERTY ROSS DIVORCE FINALISED
KRISTEN STEWART'S NEW FILM ALREADY A HIT
MORE CELEB NEWS