Jack Tweed: "I'm innocent"
Former Celebrity Big Brother star Jack Tweed has insisted he is innocent after being accused of rape.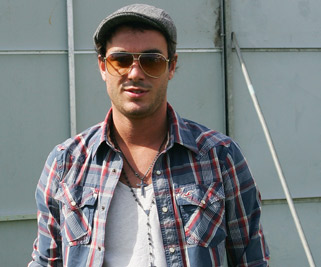 Jack Tweed has claimed he is innocent after being accused of sexually assaulting a 19-year-old girl last week, the Sunday Mirror report. Tweed has been remanded in police custody following the allegations but a source claims Jade Goody's widower called him from London's Pentonville prison to protest his innocence. "His friend asked him if he was OK. Jack said, 'No, I'm f**king not. I'm in Pentonville jail and I can't believe that I am here. It's all a nightmare,'" the insider claims Jack said. "I can't believe a girl has made an allegation like that against me and I have ended up here. I am totally innocent and that will be shown in time. This is all so ridiculous... I have done nothing. I was with the girl, but no way did I rape her. When the police came to the house I could not believe it. I feel drained and really low. I haven't slept since I was arrested'." Jack's due to appear at a preliminary crown court hearing on 21 September.