How often do you wish you were friends with
old school
, smoking, floppy haired 90s
Leonardo DiCaprio
?
If it's all the time, then
Instagram
user
@mydaywithleo
will answer all your teenage dreams.
The feed uses, "all pictures cut out from 90s fan books and magazines and captured in frame."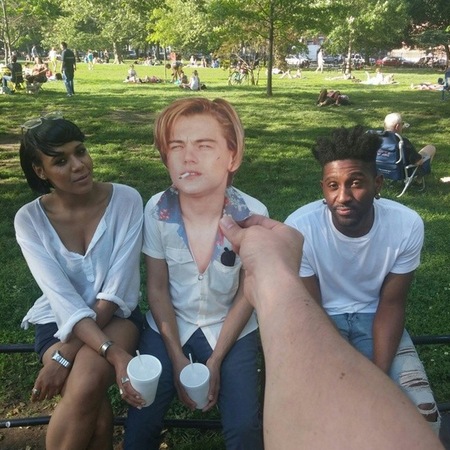 Whether it is
Romeo + Juliet
Leo hanging out in the park or even Kate and Jack sharing a moment by the river, 90s Leo gets around.
Most of the photos come with added situational witticisms, some more confusing and elaborate than others.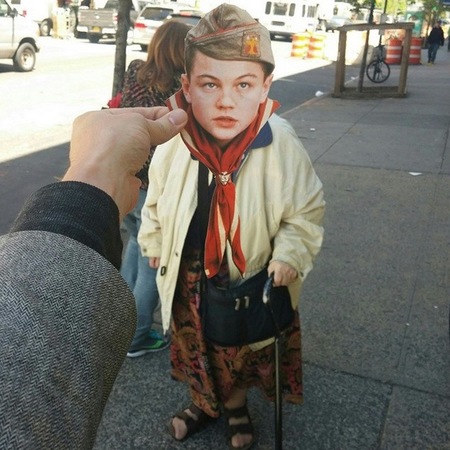 This snap for instance: "Remember: every time you bake your own imitation samoa cookies, a little capitalist girl scout's dream loses its wings. #mydaywithleo
(Ed. Note about this caption: I love girl scout
cookies
. Especially Samoas. A lot. If you ever bring me Samoas we'll be friends forever.
But of you ever bake your own Samoas and bring those to me, we'll be even better friends forever, especially if they're really good.)"
Because the only thing we love as much as 90s Leo, is angry Leo...
CHANNING TATUM IS THE NEW LEONARDO DICAPRIO
INSTAGRAM'S 'YOU DIDN'T EAT THAT'
MORE CELEBRITY FUN