Lorde
appeared on
the Brit Awards
last night to perform her hit Royal and and accept her award for Best International Female artist.
And we noticed one thing, we swear we've seen that dress before...
Well, it may have been a touch longer but it was definitely the same
Tom Ford Mosaic dress as Beyoncé wore to her Album launch
a few months ago.
With
Beyoncé performing her new song XO
on the same night we thought it was quite brave of Lorde to take on Queen Bey.
That said, she wore it very differently, with typically
vampy lipstick
and
massive hair.
Meanwhile,
Beyoncé
's dress was much like her performance: sparkly but safe.
Vote on who wore it best below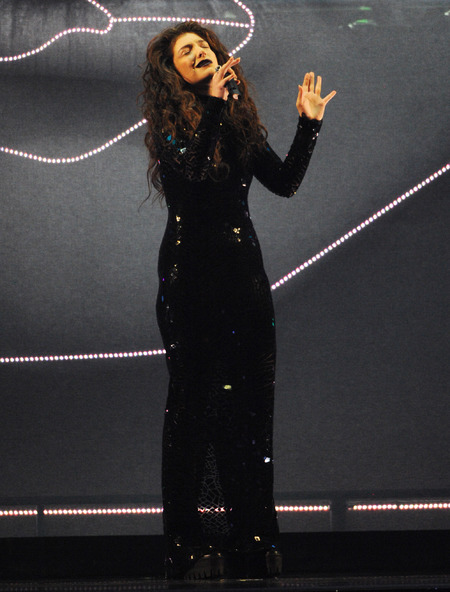 Who wore it better, Beyoncé or Lorde?
Sasha Fierce, always, every day
50.00%
Lorde classes it up with the full length
39.47%
KATE MOSS TALKS JAPANESE RABBITS AT THE BRITS
PURPLE LIPSTICK AND CRAZY EYES AT THE BRITS
MORE FASHION AND BRITS NEWS