Benedict Cumberbatch
has come a long way in the past few years, and as much as we wish he could just
be
Sherlock Holmes
, he's so much more.
As well as staring in
numerous Hollywood films
, he's also taking up the place of one of the world's
most desirable men.
Despite proving that he's
the hottest man on the Black Mass set,
he's still admitted that
he struggles a bit with the fame
element of his job.
Perhaps this has something to do with his natural standing as the geek of Celeb land.
Evangeline Lily, who worked with Ben on
The Hobbit
, spoke in a recent interview with
Sheknows.com
about his allure with women.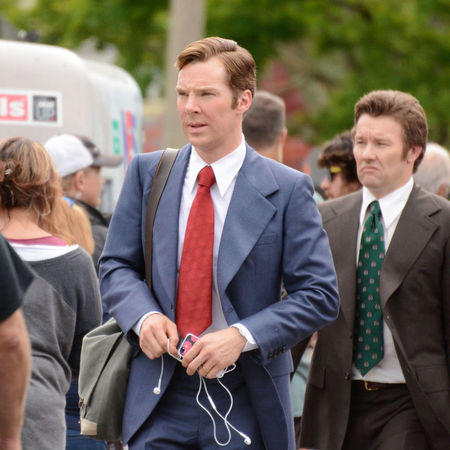 She said, "Benedict is just as fabulous as you think he is.
What's so laughable about the whole love affair the world is having with that handsome man: I love that he's the epitome of intellect.
He's not
a hot guy on a motorcycle
. He's so classy, so intellectual, and yet
women are just fawning over him.
I love that.
I think it's such a great testament to the myriad different versions of sexy in the world."
Are you a fan of the intellectual type or more of a classic Hollywood hunk? Tweet us
@handbagcom
Hot men in white t-shirts
BENEDICT CUMBERBATCH IS THE HOT ONE ON SET
OUR LOVE OF BEARDED MEN HAS OFFICIALLY PEAKED
MORE CELEBRITY NEWS AND GOSSIP