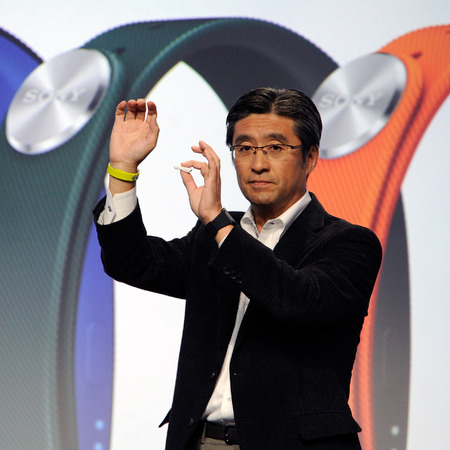 If you're only just wrapping your head around
Google Glass
, the latest innovation in
wearable tech
from Sony is likely to blow your mind.
Meet the 'life logging' kit also known by its official name the
Sony
SmartBand and Core.
This new tech will literally monitor, track and record your every move and then chart your activity on an 'interactive timeline'.
What does this mean? Well, every minute detail of your life will be captured and stored as hard data so you can analyse it later.
The Sony Core is a tiny
Bluetooth
gadget that can monitor your sleep, which works alongside a
SmartBand
and the Lifelog
app
to monitor your phone use,
exercise
, picture and video habits...basically everything.
By informing the app that you want to reach certain goals, the tech will let you know how you're doing. A bit like your own
personal trainer
.
But isn't gathering information on ourselves a little, well, creepy?
Sony says it's only tapping into 'the quantified self' trend, which sees
smartphone
users turn their everyday lives into data.
This is only further adding to our
cyborgs theory
....
Tell us what you think in the poll below or Tweet us
@handbagcom
.
Will you be giving wearable life logging tech a try?
Absolutely yes, it's a great way to be self aware.
40.00%
No way, my life doesn't need to be turned into a pie chart.
40.00%
Maybe, but I wouldn't take it too seriously.
20.00%
CELEBRITIES WEARING GOOGLE GLASS - AWESOME OR AWFUL?
JOG ON, YOUTUBE. WE'VE GOT BETTER VIRAL VIDEOS THAN YOU
MORE GADGET NEWS