Though
James Franco
fans are still reeling from
his attempt to seduce a 17-year-old girl on Instagram
, the actor has gotten a little creepy on social media again.
Posting two topless selfies on
Instagram
yesterday - yes that part is great, but here's where it gets conflicting - James added the following captions.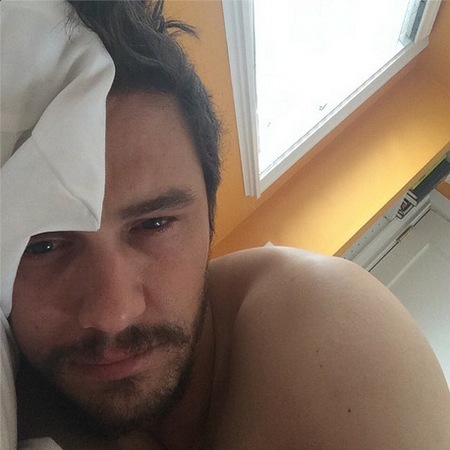 "GOOD MORNING - ARE YOU OUT THERE, baby?"
"BREAKFAST IN BED MISSED YOU"
Hm. So what can we deduce?
Either James Franco has a new girlfriend, quite open to public declarations, who couldn't make it round the previous night and missed breakfast in bed. Or, James Franco is a bit odd.
What do you think? Tweet us
@handbagcom
JAMES FRANCO 'EMBARRASSED' ABOUT SEDUCING GIRL
JAMES FRANCO DEFENDS A FELLOW ARTY DOUCHE
MORE CELEBRITY NEWS