Bradley Cooper
made an entrance at Glastonbury yesterday, arriving by helicopter with headlining band Metallica.
He is
that
guy.
The actor told the BBC he was looking forward to seeing Jack White and
Lana Del Rey,
while soaking up the atmosphere.
Girlfriend Suki Waterhouse
had been lamenting on Instagram she was unable to attend the festival year, posting this flashback snap on her feed saying, "#GLASTONBURY reminiscing. So sad I'm not going this year.. rave on beautiful ravers!!!!!"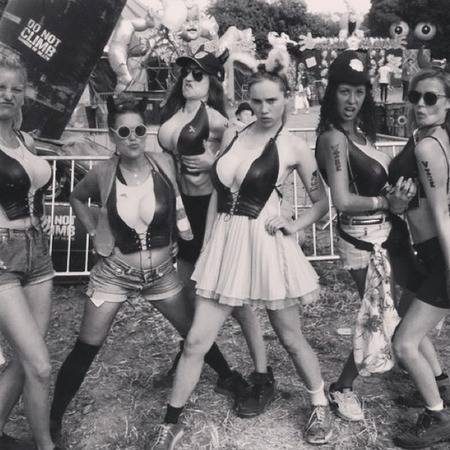 Suki wasn't the only person upset to be missing out.
Twitter was awash with women crying over their chance to
just bump into Bradley
(who apparently was happy to pose for selfies with fans):
Imagine being at Glastonbury and just bumping into Bradley Cooper

— Molly (@MollyTinch) June 29, 2014
Really saddens me that Bradley Cooper is at Glastonbury and I'm sprawled over my sofa

— SnugglyJoe (@Talia_Sylvester) June 28, 2014
There's always next year people. Keep it together.
Thoughts? Tweet us
@handbagcom
Best celebrity festival fashion 2014
ARE YOU READY FOR TINDER FOR TENTS?
GET FIT FOR FESTIVAL SEASON
MORE FESTIVAL STYLE