Emma Stone
is
Vogue's
cover star for their May 2014 issue, and it appears she is campaigning for hats to replace handbags in the accessory pecking order.
The
Amazing Spider-Man actress
looks stunning in the shoot. And as if we didn't love her enough, the actress manages to be simultaneously goofy and beautiful.
How does she pull that off?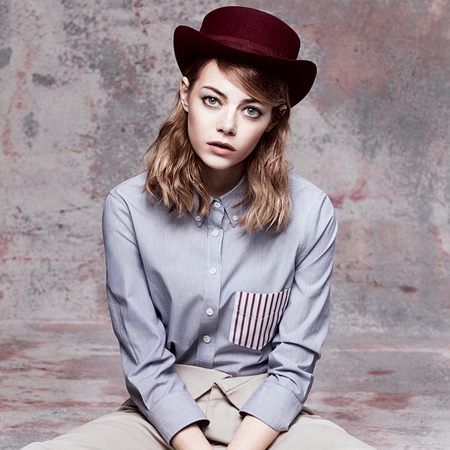 It appears after the
Kim and Kanye cover
(coincidentally
Vogue'
s best selling issue ever), the mag has decided to side step controversy this month round.
Well, other than replacing all
handbag fodder
with the afore mentioned hats, but we can't hold that against Emma.
Especially as she opened up just a smidge about her relationship with
co-star Andrew Garfield.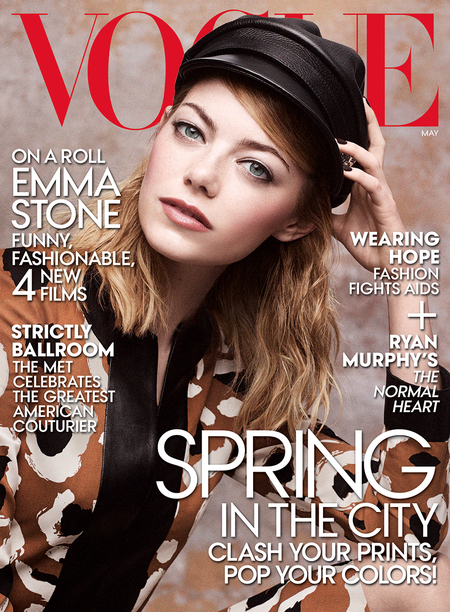 "I think I've learned a lot by being around him...And, you know, he is an incredibly important person to me," she says.
So how has she found working with him?
"It's not harder," she says. "It's fun. It's been fun working with him just because of who he is as an actor and person. I think it would be fun no matter what."
Cute. Now about these hats...
Thoughts? Tweet us
@handbagcom
Emma Stone's red carpet style
CAN WE JUST BE EMMA STONE ALREADY?
FANCY SOME HANDBAG PICTURE PORN?
MORE FASHION NEWS