Nicole Scherzinger
has been in the UK talking about love, life and being over 30.
It turns out,
like so many other A-list ladies
, Nicole is happy to be out of her twenties and
her love life with Lewis Hamilton
would be a very different story otherwise.
She told
The Guardian
about her time in The Pussycat Dolls, "My 20s were fruitful but not enjoyable.
Being in the
Pussycat Dolls
was probably my loneliest time because I was quite insatiable.
Nothing was ever good enough and
I didn't know how to take a break
. My 30s have definitely been more chillaxed."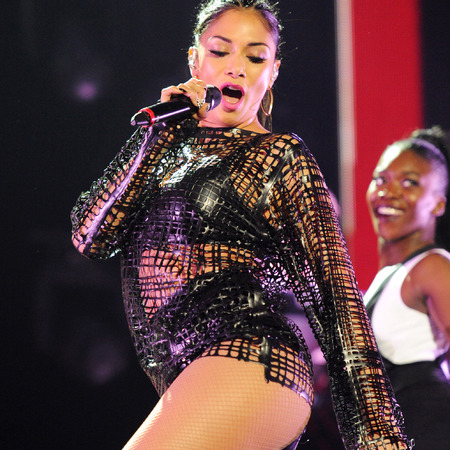 Nowadays she admits she and her F1 star boyfriend spend their time playing board games and
watching movies
. Not quite the go-go-go behaviour of her twenty-something self.
Speaking to
The Mail Online
she addressed their plans to settle down.
She said, "Everything else in our lives is out there, we need to have a tiny private bit that's just ours.
Whenever someone asks me
whether I want children
, it's hard to answer because then the headlines will be, 'Nicole wants a baby now,' which isn't true.
I do come from a large and close-knit family and when the time is right, and it's God's will, I'd like to have lots of children.
But not at this stage; that's much further down the line. Right now my self-expression is my music."
Nicole Scherzinger's killer XFactor wardrobe
LEWIS & NICOLE. SO MUCH TO DISCUSS.
WE CAN'T WAIT FOR NICOLE SCHERZINGER'S WEDDING
MORE CELEBRITY GOSSIP