Stephanie Smith became a media storm a few months back when she revealed that her
boyfriend would propose
after she made him 300 sandwiches.
So she dutifully set to work and blogged her way through both the sandwich making and their relationship.
Well, the man in question, known as E. through the blog, has scuppered her plan slightly after proposing at sandwich number 257. That must have been
one helluva sandwich.
Smith not only now has her wedding, but a
book deal
to boot. Score.
But we can't possibly think about the
debate raging surrounding this news
, marriage, cooking, feminism - because frankly we're
too hungry.
The woman makes sandwiches made of waffles after all. We would marry this so hard.
Sandwich #234: Fried Chicken and Cornbread Waffle Sandwich Recipe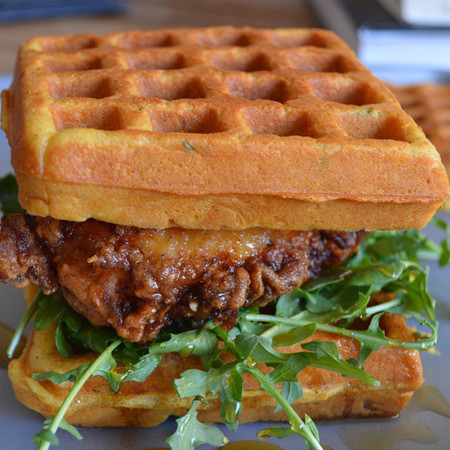 Fried
chicken and waffles in a sandwich
are apparently the
best hangover cure.
We'd get drunk, just so we could have an excuse to eat this.
Sandwich #216: Breakfast Cookie Sandwiches with Apple Butter Recipe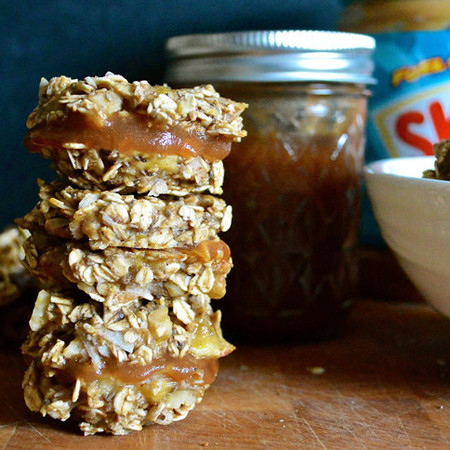 Healthy cookies baked with pecans, coconut and then
sandwiched together with apple butter
to eat
post workout.
Yes please.
Sandwich #253 - Pressure Cooker Pulled Pork Sandwich Recipe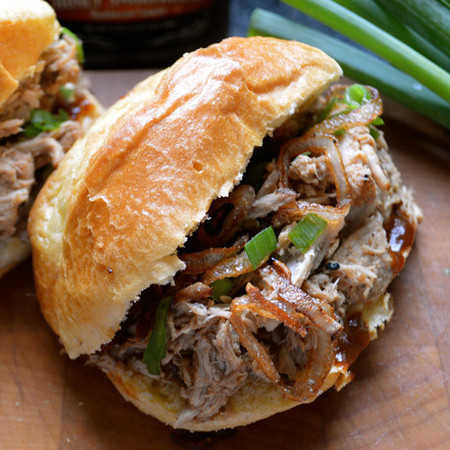 You had us at pork.
(Recipes c/o 300 Sandwiches)
Thoughts? Tweet us
@handbagcom
FISH FINGER SANDWICH AND JENGA CHIPS RECIPE
5 DAY BEAUTY WEDDING COUNTDOWN
MORE FOODIE NEWS