Now that all
the Frank Major drama
is old news, all we cared about was whether
Lockie did in fact cheat on Danielle
in
TOWIE
...it's not looking good.
After
Lydia Bright hinted that Bobby was the 'other woman'
in the scenario, we didn't know what to think.
But it turns out Bobby was hiding something - messages from a girl claiming to have slept with Lockie in Brighton.
Despite consistently denying that he's done the dirty, Lockie's reaction when all the drama unfolded was seriously suspect.
The group was out for dinner when Danielle asked Bobby what he meant about the 'girl code', leaving him no choice but to show her what he'd been sent.
Lockie returned to the table to tears and some serious beef from his missus.
In denying the accusations, he weirdly reminded
Danielle
that she'd noticed a makeup stained towel in his room in Brighton.
Good one James.
He then wrapped the whole thing up with the comment, "I wasn't serious about you back then anyway."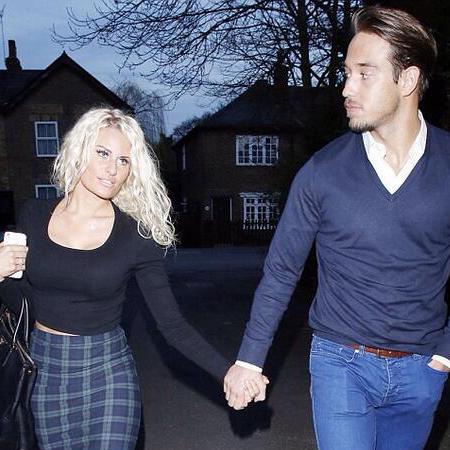 Cue a cocktail thrown in the face.
After the episode ITV released a video of Lockie's response the the situation - it was more of the same
However when Elliot suggested, "You don't even know this girls name, it could be true," Lockie said "yeah" before adding, it's not true but we shouldn't even be talking about this time.
The jury's still out on this one but that was one guilty looking face...also this is
TOWIE.
Meanwhile, Ferne and Frank were trying dump each other at the same time, but really all we were looking at were
the bags under his eyes.
Seriously Frank, you need to get some
eye cream
mate.
And, our tiny hearts were breaking for Diags and Fran as they finally talked over their feelings and she told him if she'd never slept with Tom they'd probably be together.
God damn you Tom!
Fingers crossed for Wednesday's episode.
TOWIE: JOEY ESSEX AND SAM FAIERS DATING AGAIN
TOWIE'S DANIELLE LEADS WOMEN'S DAY CELEBRATIONS
MORE TV NEWS AND GOSSIP