Tom Hardy
is best known for his epic performance as Bane in
Batman: The Dark Knight Rises
, that and
generally being considered rather handsome.
Well, it seems after a brief period in which his beard got a little too long - remember,
beards aren't sexy anymore apparently
- he's back.
But by back we don't just mean, hey doesn't look nice, we mean, what? Is it two years ago.
He appeared at
The Edge Of Time
premiere rocking a
Burberry
trench coat, a suit and tie, some designer stubble and slicked back hair.
Oh, exactly how he looked
at the Batman premiere in 2012.
It seems Tom has decided this is his best look. What you do think?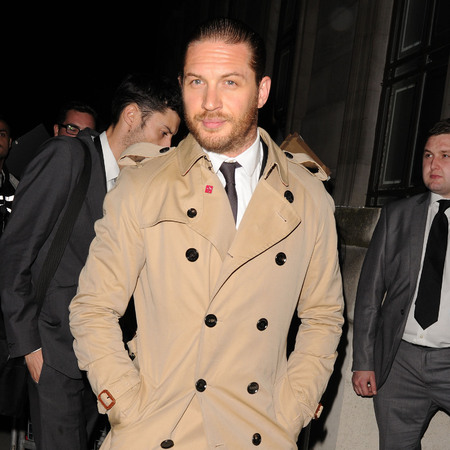 Tom Hardy at his hottest? Tweet us
@handbagcom
OUR LOVE OF BEARDED MEN HAS OFFICIALLY PEAKED
HAIRY MEN DEBATE: THE TOM HARDY CHAPTER
MORE IMPORTANT NEWS ABOUT CELEBRITIES