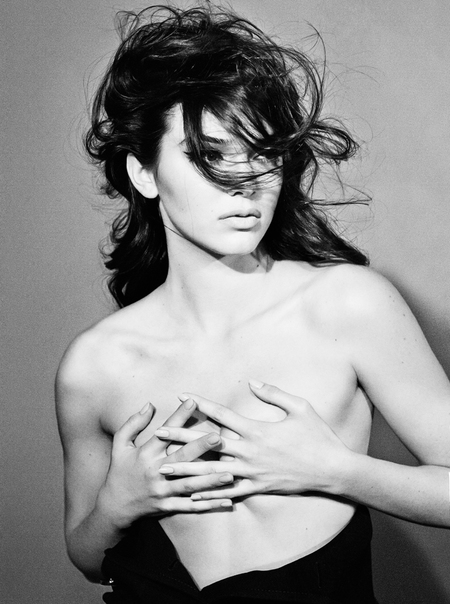 Kendall Jenner
is making a serious
name for herself as a model
and recently appeared in a topless shoot for
Interview magazine.
The new face in fashion explained that she's doing exactly what she's always dreamed of, having never made a secret of
wanting to be more than a reality TV star.
That said, she's still quick to set right
misconceptions about the Kardashian-Jenner clan.
She said, "I feel like someone would think of me, or anyone in my family, as unappreciative of a moment, and I've really learned to appreciate a moment.
I take things in a lot. I'm kind of weird like that.
I like to go outside at night by myself and look at the sky and just appreciate it."
With so many foreign skies to see, with
Paris weddings
,
fashion week appearances
and general jet-setting, we would think she has plenty to take in.
Kimye's wedding album
WHY ARE SOME PEOPLE SLATING THIS PIC OF KENDALL?
WHEN ARE YOU TOO OLD TO GO TOPLESS?
MORE CELEBRITY NEWS