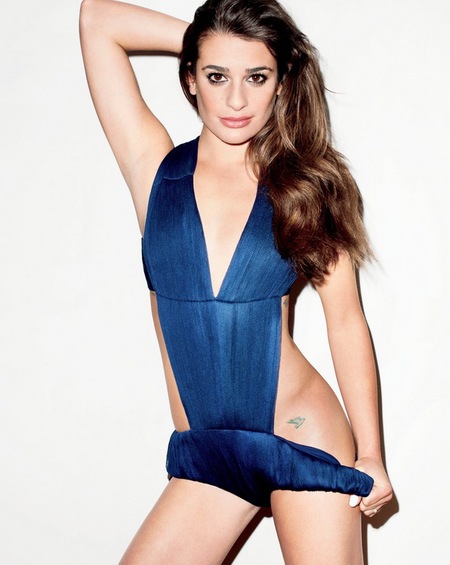 Glee
star
Lea Michele
has stripped off half naked for
notoriously sleazy photographer Terry Richardson.
Like Miley Cyrus before her
she opted for a leotard and, like Miley she decided it just didn't show enough skin so pulled it down just so.
It's not quite
the Baggerz Tour wardrobe,
nor is it
Lady Gaga's album cover naked bum action
, but still we can't help but feel a bit disheartened by the whole thing.
The number of stories about
just how creepy Terry Richardson is
made us sure Lea Michele wouldn't go back for a second photo shoot.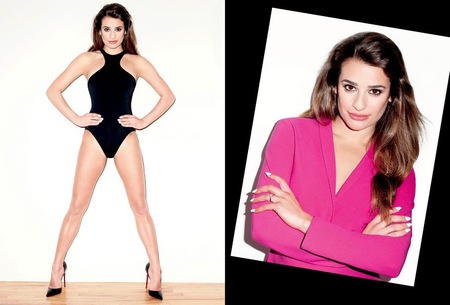 She first posed for
the bespectacled snapper
back in 2010 for GQ with
Cory Monteith
and Dianna Agron.
In that shoot she was all sexy high school girl, with lollypop in mouth to match her cotton knickers.
Ew...
At least in this shoot she is posing as a woman, and we will admit
her body is looking amazing.
But, really Lea, why?
Well, she seems to be trying to shake off her wholesome image. She told
V Magazine
, "My friends call me Grandma, but, like, Grandma's killing it right now.
"I'm pretty sure Grandma nailed it in a half-naked Terry Richardson shoot, okay? So I'm fine with it. I just do my thing. I do what's best for me. That's it."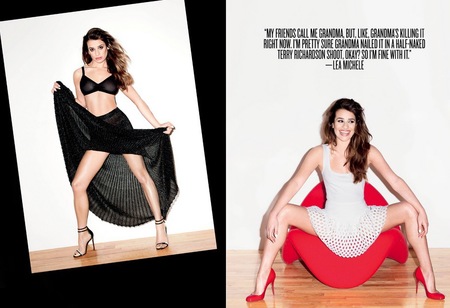 What do you make of Lea Michele's Terry Richardson shoot?
She looks HOT. End of.
36.96%
Confused. I hate him, but she looks awesome.
39.13%
LEA MICHELE SHOWS 2014 IS THE YEAR OF BODY CONFIDENCE
LENA DUNHAM GETS IN TROUBLE OVER TERRY RICHARDSON
MORE CELEBRITY NEWS