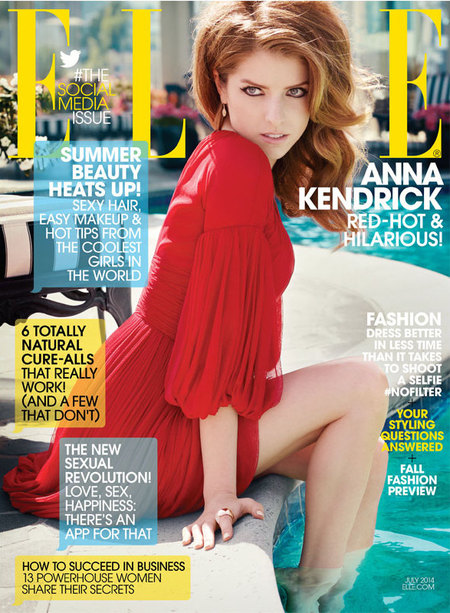 Anna Kendrick
has confessed she hasn't been hit on for five years and says she never has to worry about being 'crazy hot.'
The
Pitch Perfect sensation
is the cover star of
Elle US
July issue, which Anna described on Twitter as, "The character I'm channeling for my
Elle
cover shoot probably killed her 1st husband."
See, funny. That is why she has over 2.5
Twitter followers
right there.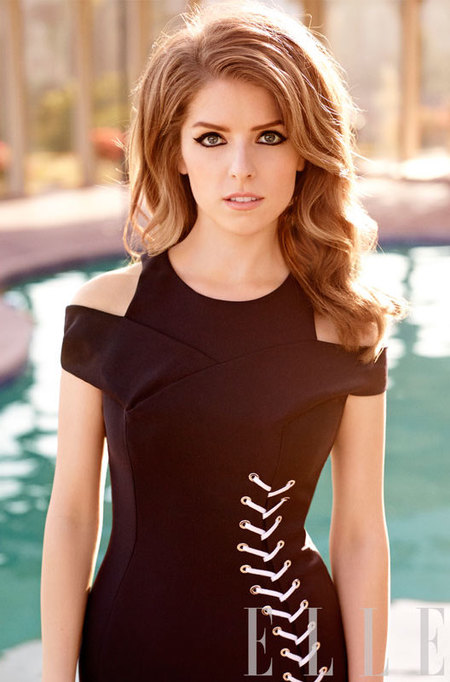 In the mag, she
discusses her love life
and what it is like to grow up sans boobs.
"When I was a teenager, I was an ultralate bloomer, and my mum would say it was a blessing, because it means you never have to wonder if guys are only interested in you because
you've got boobs.
I would have been thrilled if guys were interested in me because of my boobs!"
She continues, "Similarly, I think I'm lucky that I've never had a crisis about whether the
only reason I'm successful
is because I'm crazy hot. It's not something that crosses my mind."
Sorry to break it to you Anna, but you are crazy hot. And hilarious. In fact, we might have to stop speaking to you altogether.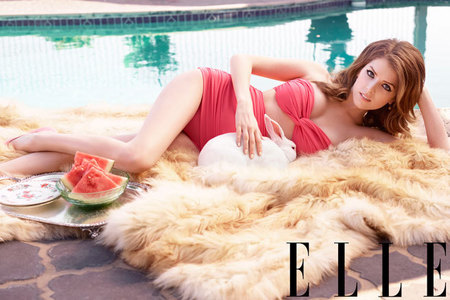 Show your love for Miss Kendrick
@handbagcom
ELLE's July issue, available digitally and at newsstands from June 17.
NOW EVERYONE'S GETTING FINGER TATTOOS
CARA DELEVINGNE WANTS TO MODEL WITH YOU
LOTS OF CELEB NEWS FOR YOU