Blake Lively
has spoken about just how she keeps her husband
Ryan Reynolds
satisfied - in the kitchen.
The pair looked happier than ever at
The Cannes Film Festival, even if Blake did have to console his wounded ego.
They even
ducked out of the Met Gala afterparty to go for food.
So, it's clear these two like a good feed and Blake has a few
culinary tricks
up her sleeve that Ryan loves.
When it comes to cooking, Blake's all about the side dishes, "Ryan's definitely more of the grill man-er than I am. I like making the sides.
Because
with grilling
, you have to stand there and it takes forever…but the sides, that's where you get to put all the flavours in and all that good stuff."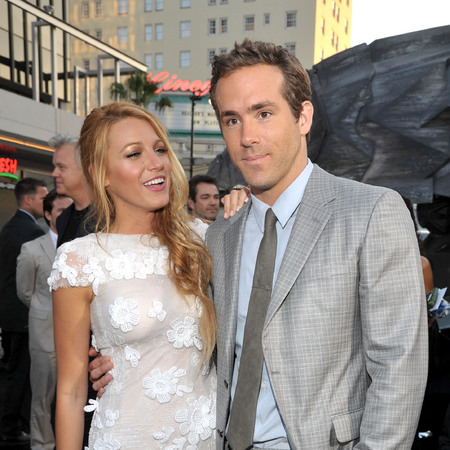 She told Style.com, "In the summer I like anything that has
brighter flavours.
So more
greens
, more fruit, things that have a little pop or kick."
So, what's his favourite meal?
"He's kind of biased. He kind of likes a lot of it. He's a good liar. It's a good way to stay fed all the time.
He's like, 'Oh, this is wonderful!' I'm like, 'Oh, wonderful. Positive feedback. I will feed you more!'"
Anyone else feeling like they may need to up their cooking game? Tweet us
@handbagcom
Blake Lively's Cannes wardrobe
BLAKE SUPPORTS RYAN AFTER CANNES SHAME
HOW TO GET BLAKE LIVELY'S TONED CALVES
MORE CELEBRITY NEWS AND GOSSIP