We still can't figure out what's going on with these two but at least we know that
Katy Perry
and John Mayer are still together.
The musical pair were spotted spending John's 35th birthday together in New York.
The couple did normal things like shopping before having lunch at ABC Kitchen in New York's West Village, where Katy rocked a denim jacket complete with statement sleeves and a black fedora hat.
Then it was off to The Box Club for dinner after both of them had an outfit change of course.
Dare we say it but they kind of make a really good couple!
Are you starting to warm up to Katy and John together?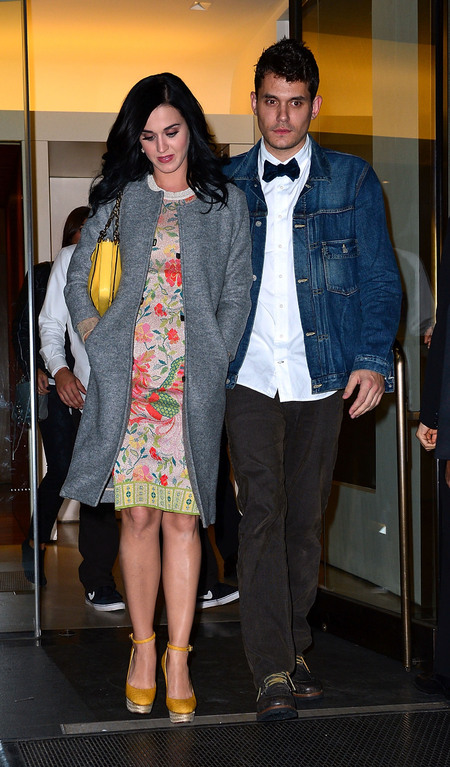 CHERYL COLE SEND KATY PERRY 1D DOLLS
KATY PERRY POSTS PICTURE TO DENY JOHN MAYER SPLIT
RUSSELL BRAND SPOTTED KISSING MYSTERY WOMAN