It feels like we've been waiting forever but the promotional tour for Twilight Breaking Dawn Part 2 has finally started.
Now we'll have daily pictures of
Robert Pattinson
to drool over!
The broody star looked nice and daper on the red carpet as he posed for the paps and took pictures with fans in Sydney, Australia.
Though he was wearing a very questionable shirt which we'll let it slide just this once.
Earlier in the day, the hottie was dressed more casually in blue jeans and a black shirt, while he proved his days of modelling aren't a distant memory now he's a famous actor.
You ruffle those locks RPatz...actually how about we do that for you!
As Robert gives his best smouldering gaze to Australian fans, his reacquainted lover Kristen Stewart is has just landed in Tokyo to do her part for the worldwide promotional tour.
Are you excited for the promo tour to hit London?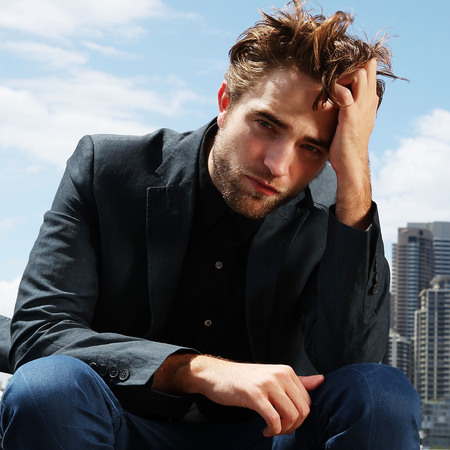 KSTEW LANDS IN TOKYO FOR TWILIGHT PROMO TOUR
ROBERT PATTINSON AND KRISTEN STEWART PICTURED KISSING IN HER LA PAD
RIHANNA AND CHRIS BROWN CAUGHT TOGETHER ON VIDEO