What is it with
Apple
? They keep making objects that we all want in our homes.
Soon after announcing 100 million iPad sales since it went on sale just over two years ago, Apple revealed the launch of the iPad mini. Here it is in all it's beauty...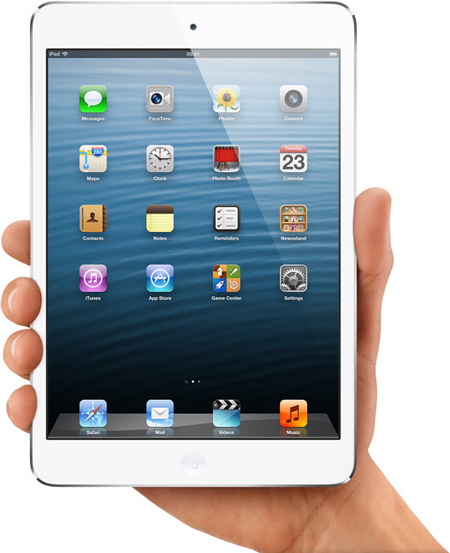 The iPad mini starts at £269 for a Wi-Fi only model with 16GB of memory, a Facetime HD camera, a five megapixel camera for taking pictures and video.
The mini comes as competition for a smaller tablet hots up. Amazon have recently starting selling their Kindle Fire tablet in the UK and Google's Nexus 7 has been on shelf since July this year.
Which tiny tablet will be on your Christmas list? Leave your comments below...
5 WAYS TO GIVE YOUR GADGETS AN OLD-FASHIONED TWIST
WOMEN ARE TAKING OVER TWITTER ACCORDING TO NEW RESEARCH
WHAT'S SO SPECIAL ABOUT THE NEW FUJIFILM DIGITAL CAMERA