Kristen Stewart
has revealed she's a little bit broody for a baby.
In an interview with
WOIO
, the 22-year-old actress revealed that she feels she was born to be a parent.
Krsiten said, "It was one thing about the story [playing a young mother] that was never difficult for me to grasp or relate to.
"Everyone thinks that it's so peculiar to play such a young mother. It's really not. I think you're either born with that or you're not. It was a fun thing to play."
From the clips we've seen so far, she looks like a natural.
We wonder what her Twilight co-star and real-life lover Robert Pattinson has to say about all this baby talk...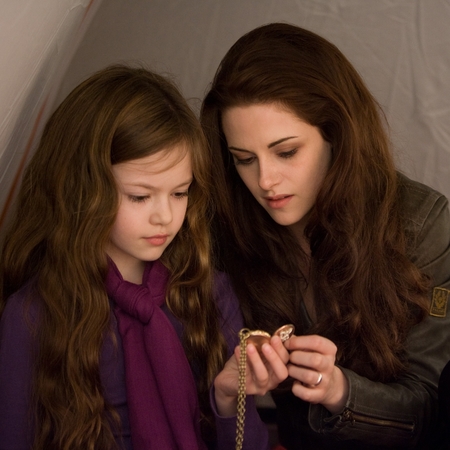 ROBERT PATTINSON SAYS TWILIGHT ENDING STRANGE
KRISTEN STEWART ROCKS BALENCIAGA
ROBERT PATTINSON: VAMPIRE SEX WAS WEIRD