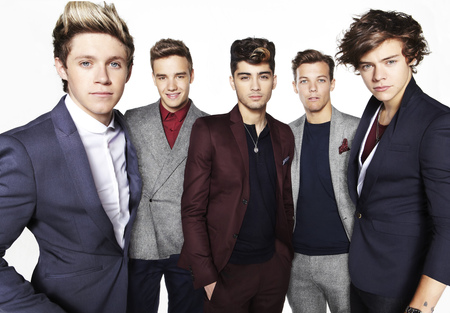 Fresh from being awarded 'Ultimate Men' at the Cosmopolitan Ultimate Women of the Year Awards 2012, One Direction spoke exclusively to the mag about women, being a worldwide phenomenon and becoming men.
Zayn was more than happy to quash rumours about a possible rift between him and gf Perrie Edwards (of Little Mix fame). When asked if she helped to give him confidence, Zayn said, "Yes, I'm a big believer in the motto, 'Behind every great man there's a great woman'. And she's great."
He's courted controversy in the past, but Harry insists that he's not annoyed by his ladies' man reputation. He told Cosmo, "No. I feel so lucky to be in this position, I'm not entitled to get annoyed. I'm not half as busy as they make me out to be! A lot of the time, the way it's portrayed is that I only see women in a sexual way. But I grew up with just my mum and sister, so I respect women a lot."
His perfect woman? Well, we can reveal he looks for open body language, ambition and a great sense of humour!
Lovely Louis, who's been with his girlfriend Eleanor for over a year admitted he's turned on by her intelligence. He said, "She studies politics at university and when she sits and talks about that, I find it really attractive. I think it's important for both of you to have independence. I feel like if she didn't have that and wasn't striving for a good career, it'd be weird."
Aaah bless.
And what about American favourite Niall Horan (his Irish accent has gone down a storm across the pond)? Well, he's certainly got a soft spot for Tulisa. He admitted, "I'm not really a flirt, I just try to be myself. I've got loads of good female friends, like Tulisa, but every time I'm pictured with her, people say we're going out. I don't really have a type, but for banter she's brilliant. She loves playing PlayStation. Tulisa is cool as f**k."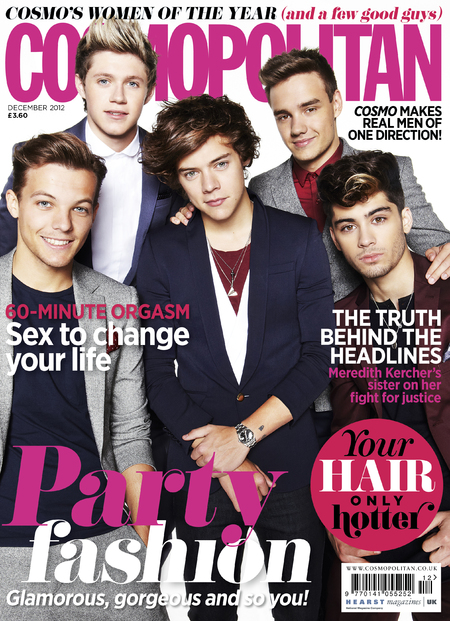 Last but not least, lovely Brummy lad Liam seems to be kept in the dark about his bandmates' antics. According to him, Harry is secretive and lets the other lads find out about his love-life on the internet.
At least you're avoiding the drama, Liam!
Take a peek at the behind the scenes footage,
here
.
Read the full interview in the December issue of British Cosmopolitan, on sale NOW! Or check out the digital version
here
.
What do you think?
MARK WAHLBERG TO STAR IN NEXT TRANSFORMERS
BEYONCÉ GOES FOR GEEK RABBIT CHIC
WATCH! RIHANNA'S MUSIC VIDEO FOR DIAMONDS