The former
X Factor
contestants
District 3
have defended Christopher Maloney after he was booed in the studio.
The boy band, who lost out in the sing-off against Union J, felt sorry for Chris getting the worst reception of the night when it was revealed he was safe.
Speaking to
Digital Spy
, Mickey Parsons said, "I don't like it when people boo. It's really rude in a sense. It's not very nice. To be on that stage is so scary as it is and then to be booed, it's horrible.
"It's not a nice feeling. We got booed once when we were in the bottom two and it's just a really horrible feeling to feel like you're not wanted there, and for him to go through that every week - I can't imagine. [We have] respect for him for keeping his head high."
It doesn't do Chris any favours when reports surfaces about him being a diva.
According to
The Mirror
, a show produced lost it when Christopher arrived late to a rehearsal.
However, the paper claims that the show exec "lost the plot" and told Chris that his behaviour was "f***ing unacceptable".
A source said, "This rant from Mark Sidaway was totally unfair. Chris walked in a few minutes late and he was swearing and being aggressive.
"Chris was banned from seeing his family before Sunday's show. It hurt him and made him consider if he should carry on. Others are late and nothing is said."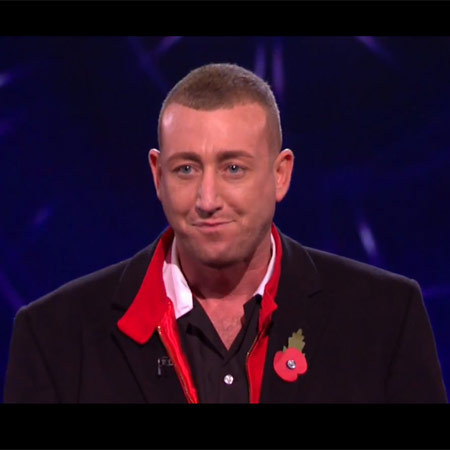 Either way Chris is apparently getting twice as many votes as anyone of the other contestants.
Speaking to
The Sun
, Chris said, "I don't know whether that's true or what to believe – but if it is true, it's amazing.
"All I'm doing is my best. I still see myself as the wildcard – even though I'm a fully-fledged finalist I still see myself that way."
What do you think is the truth? Is Chris a diva or is he just being picked on?
FRANKIE COCOZZA: X FACTOR USED ME
CELEB TASH OF THE DAY - PROFESSOR GREEN
FILM YOU NEED TO WATCH - CHRIS PINE IN PEOPLE LIKE US