Miranda Kerr
is one of
the world's most successful models,
so it's no real surprise that her son has taken to it so easily.
The mother and son have been photographed for
Vogue Australia
and the results certainly deserve a place on the mantlepiece.
The mag editor Edwina McCann said Flynn was a complete natural, "He loved it. Loved being involved and
working with mummy
, and the crew fell in love with him.
He's such a confident little kid and they have a playful relationship."
Meanwhile,
the superfood loving supermodel
appeared on the cover with
flawless skin
and a beautiful pink coat.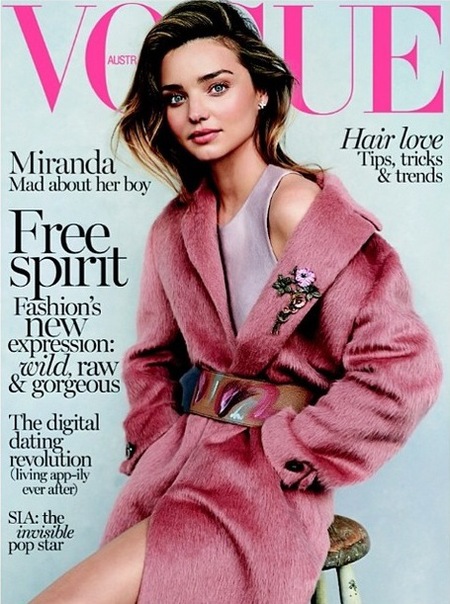 Thoughts? Tweet us
@handbagcom
SEE THE WOMAN WHO BOUGHT MIRANDA KERR'S FACE
WHY MIRANDA KERR ALWAYS PICKS HANDBAGS OVER HEELS
MORE CELEBRITY NEWS