Don't you hate it when you think you've typed "Hello, how are you?" into your tablet on-screen keyboard and it ends up spelling "Helps, hell in her"?
Now you you can stop being annoyed by the feeble tablet and its inadequacies because the
Dell
XPS 12 Convertible Ultrabook is a laptop that's also a tablet. With a keyboard. So you can type sentences properly.
How is this possible? Here's a small diagram which will help with your state of perplexity...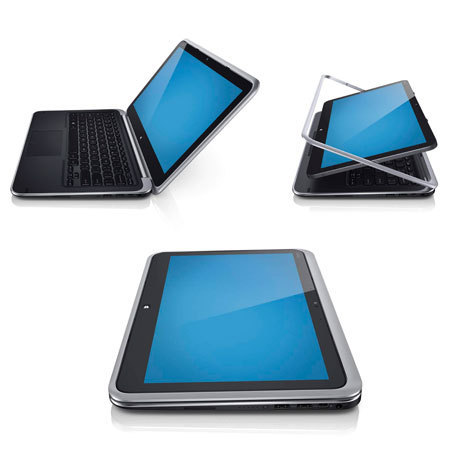 Making life easy, being a laptop to being a super powered Windows 8 tablet is achieved in a simple flip.
Prices start from £999. Click
here
to find out more
Is the Dell XPS 12 on your Christmas list? Leave a comment below to
be in with a chance of winning a £100 goodie bag
CHRISTMAS 2012: FOODIE GIFTS FOR HER
CHRISTMAS 2012: FOODIE GIFTS FOR HIM
CHRISTMAS 2012: ENTERTAINMENT GIFTS FOR HER