Back in 2011, Kate Middleton changed out of her stunning Alexander McQueen wedding dress and popped on an angora bolero during her wedding reception.
It was a bit of a light bulb moment for brides - capes, cardigans and furry outerwear really can look classy and sophisticated on your big day.
Skip forward a few months to December 2012 and the trend has evolved into a full blown jumper frenzy.
In fact, the latest issue of
New York Weddings Magazine
features an effortlessly laid back model wearing a Carolina Herrera ivory silk-taffeta skirt with a cream cable knit jumper...on the cover!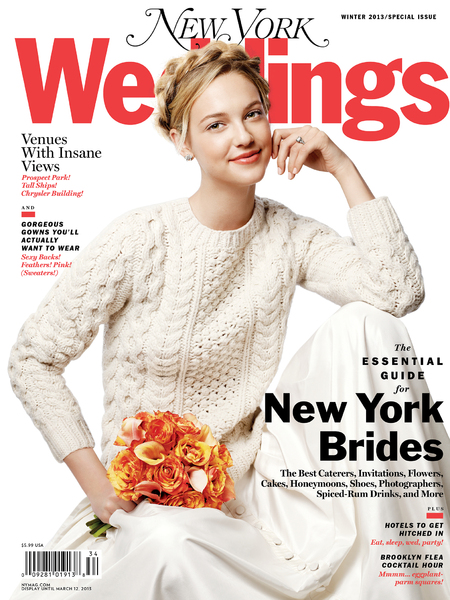 If you're getting married this winter, a cosy jumper or a beautiful woollen scarf could mean the difference between fun and frostbite. Plus, adding a splash of colour with a cashmere cardigan is the perfect way to inject a bit of personality into your look (and you can match it to the flowers).
So, we've scoured the stores for a few woolly wedding options, which you can take a peek at in the gallery below.
If it's good enough for royalty, it's good enough for us...
What do you think?
Leave a comment below to
be in with a chance of winning a £100 goodie bag
WRAP UP WITH AN EMBROIDERED WEDDING COAT
IS THIS THE ONE? HALFPENNY TAFFETA DRESS
WINTER WONDERLAND WEDDING ACCESSORISES