With Agnes doubting her future union to Victor in last week's episode, could we see a dramatic switch the Frenchman Henri LeClair in this weekend's
Mr Selfridge
finale?
Well, we got to chat to Rose Selfridge - otherwise known as Frances O'Connor - and she hinted at a fight to the end for the heart of Agnes Towler.
The tug of war between
Henri LeClair
and Victor Colleano has been going on since at least half way through the first series and we've all got our favourites (ahem, Victor).
Frances told us that the viewers will be "really happy with how it ends," with regards to
Agnes' love life.
Although, she admitted that it did depend on who you were rooting for.
However she did assure us that it gets "really interesting" but thankfully, "not depressing".
So, who are you rooting for? Tweet us
@handbagcom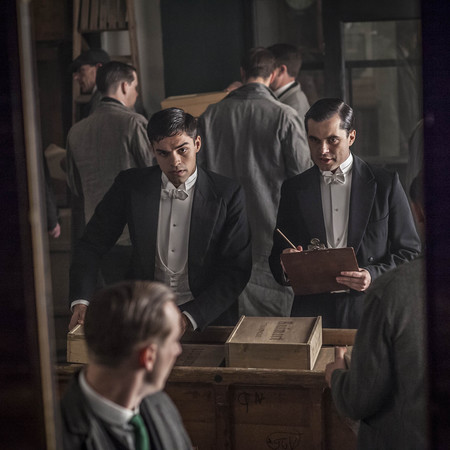 Mr Selfridge S2, is released on DVD on 24 March 2014 from Universal Pictures (UK)
MR SELFRIDGE: VICTOR WHO? HENRI IS BACK
TOM BURKE SPILLS THE MUSKETEERS SPOILERS
MORE TV NEWS AND GOSSIP