Victoria Beckham
has revealed she's been catching up on the latest diet and healthy eating trend by reading an alkaline diet cookbook.
Tweeting a picture of
Honestly Healthy: Eat with your body in mind, the alkaline way
, VB said, 'Love this healthy eating cook book!! X'
The book is by vegetarian chef Natasha Corrett and nutritional therapist Vicki Edgson and combines recipes alongside information about following the alkaline diet principles.
Find out the
low down on the alkaline diet here…
Honestly Healthy was a business launched by the pair which does a range of take away foods (available in Selfridges) and has developed menus for luxury hotel groups around the world.
Speaking of the Alkaline diet to
Glam UK
, Edgson explained her support, 'Very often, people become unwell because they are over toxic, overloaded, and the body is very highly acidic. Indigestion, bloating, abdominal pains, cramps, food intolerances, unnecessary sweating and skin problems will clear up very quickly when somebody is put on an alkaline diet.'
Chef Corrett added, 'Things that we cut out are wheat, gluten, sugar, fried sugars, cow's dairy, caffeine and alcohol. It's a much more simple way of eating. I hate being told I can't have something. So you can have pizza, pasta and brownies but they are done in an alternative, inventive way.'
VB joins other celeb fans of the plan Gwyneth Paltrow, Jennifer Aniston and Kirsten Dunst.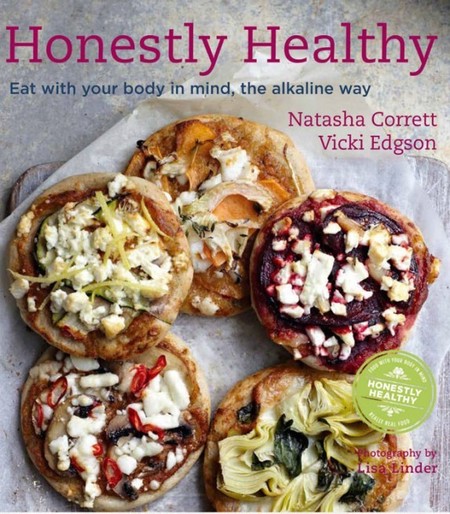 Honestly Healthy: Eat with your body in mind, the alkaline way
, £12.80 (hardcover) by Natasha Corrett and Vicki Edgson is available now on
Amazon.co.uk
UNDERSTANDING THE ALKALINE DIET
VEGETARIAN FRIED BRIE WITH BEETROOT RELISH
ORLANDO, FLORIDA - IT AIN'T JUST FOR KIDS