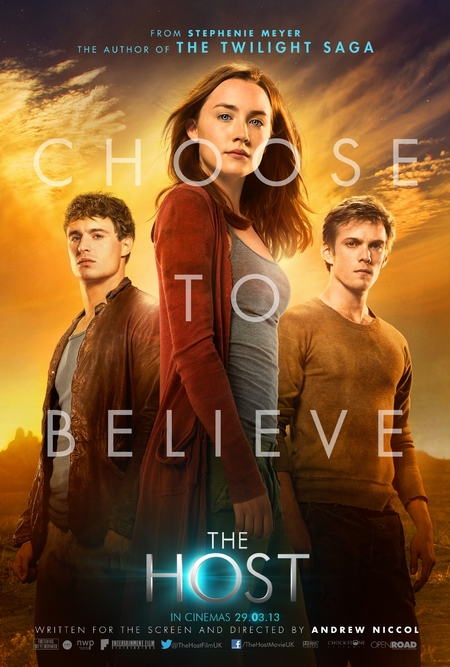 As big
Twilight
fans we can't wait for
The Host
to come out in cinemas this year and these new posters are doing nothing to calm our excitement.
The flick is based on the best-selling book by
Twilight
author Stephenie Meyer and is about a parasitic alien soul injected into the body of human girl, Melanie Stryder.
Instead of carrying out her race's mission of taking over the Earth, "Wanda" (as she comes to be called) forms a bond with her host and sets out to help other free humans.
This is a much more sci-fi version of
Twilight
with aliens and a bit of a reverse love story going on plus it stars
Diane Kruger
, Max Irons and Saoirse Ronan so the cast is pretty strong.
Check out the posters below...
The Host
is out on 23 March 2013
What do you think of the flick? Leave a comment below to
be in with a chance of winning a £100 goodie bag
FILMS SET TO REPLACE TWILIGHT
WATCH: THE PLACE BEYOND THE PINES TRAILER
FILM YOU NEED TO WATCH: LES MISERABLES