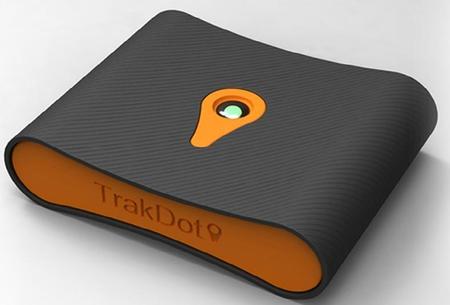 It's every travellers fear. You're in New York, your bags are in Vegas or even worse, nowhere to be seen. But a new gadget hopes to give fliers peace of mind by letting them see where their luggage is at all times.
The new Trakdot is a palm-size plastic device which you can slip into your luggage, and it will update the owner on the bag's location via the app, SMS, email or the Trakdot website.
Basically, wherever your phone works – you can check what your bags are up to.
Not only will this handy little monitor let travellers know when their bag is sitting snuggly on the plane, but it will also alert the owner when it is within 30 feet of them.
So instead of hopping around next to the luggage carousel in bag anticipation, you can answer your emails or partake in some airport trolley racing knowing that you will get buzzed when your suitcase is on it's way.
Dads everywhere (and their uncontrollable luggage rage) need this device. Their blood pressure will thank you.
When it's launched in April on
trakdot.com
, it'll cost $50 and then a further $13 a year to keep it active.
We feel more chilled already...
Would you buy this? Leave a comment below to
be in with a chance of winning a £100 goodie bag
SHOP VIRGIN HOLIDAYS SALE FOR USA AND CARIBBEAN DEALS
ORLANDO, FLORIDA - IT'S NOT JUST FOR KIDS
SIX ALFRESCO DINING VIEWS NOT TO BE MISSED