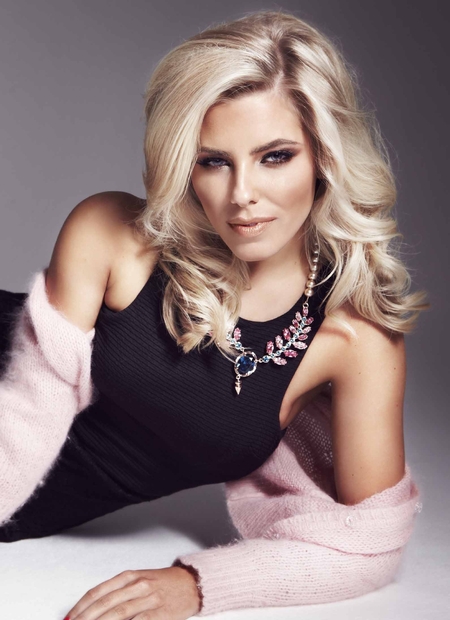 Mollie King
has legions of male fans but they are going to have to work hard to win her heart as she tells
Cosmopolitan
Magazine that she's never had a one night stand.
She said, "I've never had a one-night stand or sex on the first date, and I don't think I ever would.
It's important for a guy to know and understand me before he can even think about taking things to the next step."
In the honest interview Mollie is happy to discuss her choice to stay single.
She admitted, "I'm enjoying being single and I'm definitely not gagging to be in another relationship. When I go out, I'm not going out to find a man; I'm going out to dance the night away with my best friends.
But it took her a while to get comfortable with her new found status as she said, "This is my first time being properly single and at first I had that shock of, 'Oh my god, who do I call at night when I go to sleep? Who do I call if I get upset?'
But I just needed to adapt to that person not being around. Being single has forced me to grow up and be more independent, and that's something I'm really proud of."
She's happy to hold out for her happy-ever after as she admitted, "I want the fairy tale and I'm not going to settle for anything less… Everyone thinks I must come from the perfect family where we all just bake cakes, because I'm so upbeat and positive about love.
But I'm not; my parents split when I was eight… To be honest I can't really remember my parents being together, which is sad."
Despite being in one of the hottest girlbands in the world, the singer doesn't always feel sexy.
She said, "Your personality is what makes you sexy. The way you hold and deliver yourself. The women I think are sexy in any given room aren't necessarily the best-looking, but they have an aura and a confidence about them that just gives off sex appeal."
"In all honesty I don't really know how to feel sexy. But I do think it's all about being yourself. Don't transform into someone else, because people can see through that… Sexy is being independent, being confident and having fun."
The full interview appears in the March 2013 issue of Cosmopolitan, on sale 31st January 2013.
For behind-the-scenes footage of Mollie's cover shoot, please visit:
www.cosmopolitan.co.uk/mollie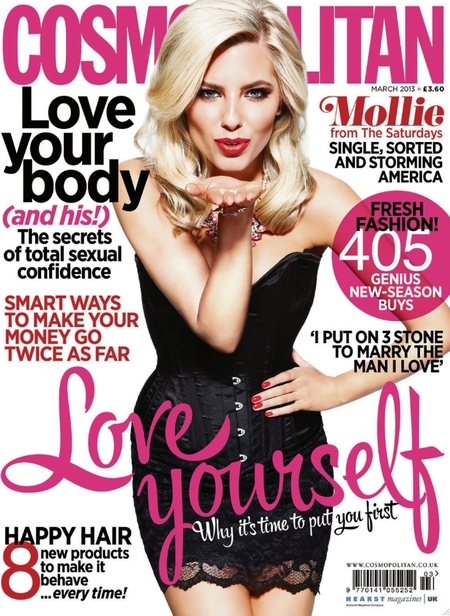 What do you think? Leave a comment below to
be in with a chance of winning a £100 goodie bag