Google
Glass hey. What happened there? It was supposed to do to wearable tech what
Alexa Chung did for dungarees
. But instead, it has all fallen a bit flat.
Their
creepy design
, teamed with over a year of endless teasing - means we all just don't really care any more. Sorry Google, but we don't.
One of the biggest criticisms Google have faced is the issue of appearance as they seemingly forgot the whole 'wearable' part of
wearable tech.
However in a bid to remedy that, the search engine giant recently brought on
Ray-Ban manufacturer Luxottica
to produce the specs, and now Ivy Ross will be heading up the team whose CV includes Calvin Klein and Gap.
Even
Diane Von Furstenberg has got involved
, and it's still just a bit lame.
The glasses have just gone on sale in the UK to the tech adoring public for a whopping £1000, and only for a day. Just to string it out that little bit more.
According to our
Handbag Economics
, instead of Google Glass, you could buy this Saint Laurent mini duffle bag instead and still have some change left for a digital camera or a lot of chocolate...depending on your priorities.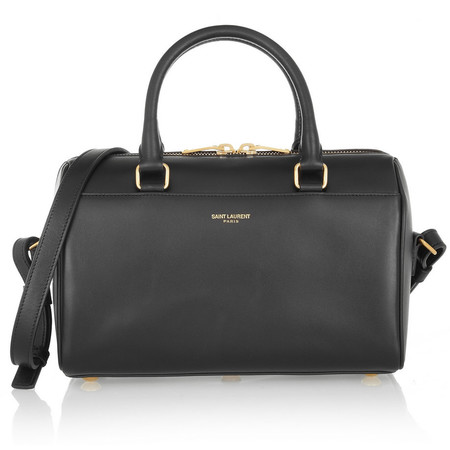 Are you done with Glass? Tweet us
@handbagcom
Or can these stylish celebs convince you otherwise...
People actually wearing Google Glass
THIS POUCH CAN MAKE YOUR PHONE HEALTHIER
5 BATTERY GADGETS FOR CHARGING STUFF IN YOUR BAG
MORE FROM HANDBAG.COM