Rihanna
looks like she had the time of her life celebrating her 25th birthday in Hawaii and she looked even happier when Chris Brown arrived to join the party.
Despite rumours of the pair's supposed split over Drake, the singer was reunited with her on/off lover as she partied in Hawaii with close friends.
The singer posted up a picture of the pair at her 20th birthday celebrations signalling that the relationship is now like it was before that fateful night when Chris attacked her three years ago.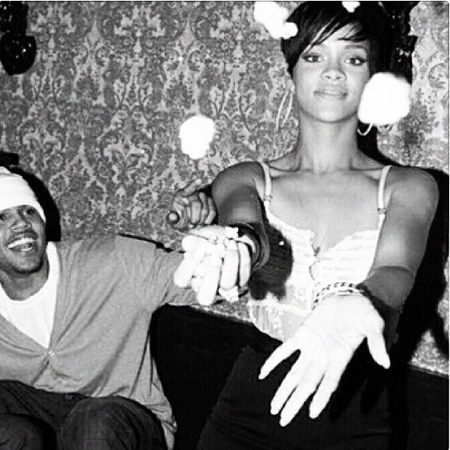 Another rumour that seemed to get squashed was the supposed fued between Rihanna and Katy Perry about her reunion with Chris Brown as Katy tweeted:
"HAPPIEST 25TH BIRTHDAY to my baby girl @rihanna! I wish I could b there drinking Mai-Tais & telling haters to eat a d*ck w/u! [sic] U."
What do you think? Leave a comment below to
be in with a chance of winning a £100 goodie bag
RIHANNA TURNS 25
KATY PERRY AVOIDING RIHANNA
WATCH: ONE DIRECTION DEBUT RED NOSE DAY VIDEO