Last night saw the has been bands and solo artists of this year's
Big Reunion
come together for the fist time - egos and personalities clashed as the biggest divas were revealed to be the sisters of Eternal.
So, if you were wondering if Kelly was being sensitive all those years ago, perhaps your questions have been answered.
As the bands congragated for the first time there was a distinct frostiness from the Eternal group, especially the moment the voice choice mentioned Louise.
Awkward.
They also seemed a little cold towards
Girl Thing
who joked that they'd like to be remembered as more than Simon Cowell's failure.
5th Story member Kavana wasn't the biggest fan.
He explained that the sisters seemed "quiet and moody".
And, while we'd all been assuming Gareth -
Katie Price ruined everything
- Gates was going to be the biggest diva, it appears there's history on Eternal's side.
The voice coach Yvie Burnett also told the camera she was not looking forward to rehearsing with the sisterly pair.
"They have a reputation in the industry for being divas," she said.
Meanwhile Gareth was late,
Damage control (see what we did there) with Cory
went terribly and Kavana reminded people he was gay...via email.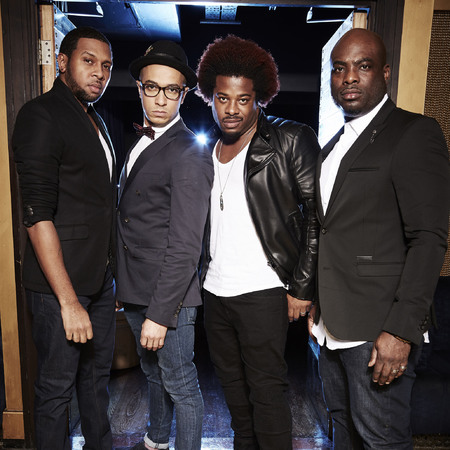 BIG REUNION 2014: KATIE PRICE CRUSHER OF DREAMS
IS COREE THE FIRST BIG REUNION 2 DROP OUT?
MORE TV NEWS AND GOSSIP