One of the biggest film franchises in history is over and in response to fan mourning a dedicated helpline has been set up to support those that are breaking down after the end of Breaking Dawn.
The helpline allows callers to dial-in and relive every precious moment with Edward, Bella and Jacob. The story truly doesn't have to end. No it will go on forever. Well for two weeks only.
If you want to continue your love for Twilight after the film ends pick up the phone and dial
03300 225 775
. This is not a premium phone number. Calls are charged at the standard landline rate and if you don't pay the phone bill please get permission from the person who does before calling.
HMV thought they'd help mourning fans by setting up a phone booth direct to the Twi-line. Queues of Twilight fans descended on the HMV store in Westfield, West London causing mayhem. Check out the pics: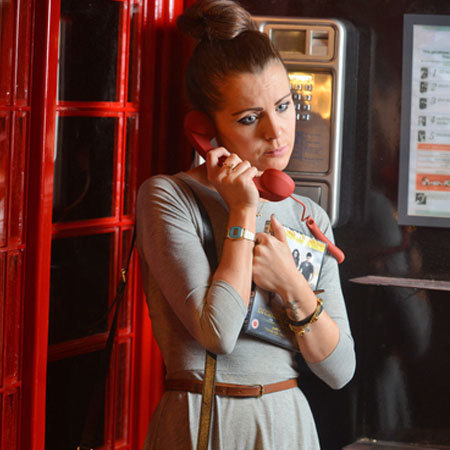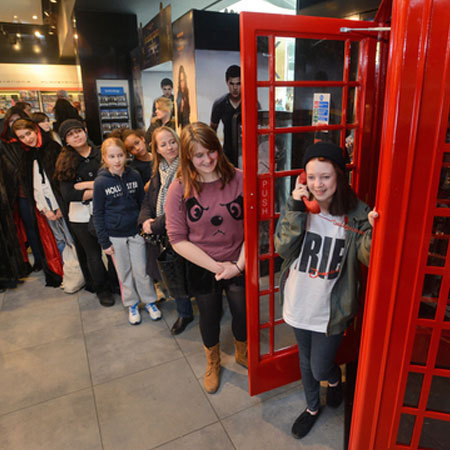 Are you going to call? Tell us and leave a comment below...
The Twilight Saga: Breaking Dawn - Part 2
is out on DVD & Blu-ray Monday 11th March.
THE TOP 10 TWILIGHT SAGA MOMENTS AS VOTED FOR BY THE FANS
KRISTEN STEWART WINS "BEST HANDJOB"
ROBERT PATTINSON AND KRISTEN STEWART TO SPLIT?