Private jets, a five-star luxury hotel venue in the South of France, and £3.5 million on entertainment alone – it can only be an Ecclestone wedding.
Tamara Eccleston is due to make a serious dent in her father Bernie Ecclestone's pocket with her up-coming summer nuptials to former stockbroker, Jay Rutland.
Taking place at a lavish hotel on the Cote D'Azur in the South of France, Jennifer Lopez, Lionel Richie and Calvin Harris have reportedly all been booked to play at the huge four-day party.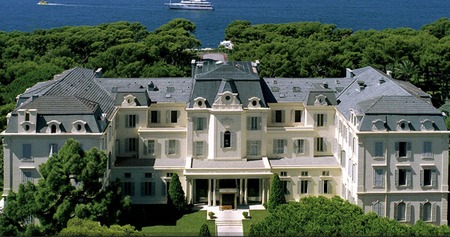 The Hotel Du Cap venue is a luxury five-star hotel favourite by celebs like Brad Pitt and Angelina Jolie and suites come with a £2,000 a night price tag.
The 300 guests will reportedly be flown in by private jet, experience first class dining, and then of course there's Tamara's designer wedding wardrobe to pay for.
'Tamara only plans to get married once, and she wants her wedding to be the biggest and most memorable four days of her life,' a friend reportedly told the Daily Mail.
'She wants it to feel like the best party her guests have ever been to but also make it a romantic and intimate experience for her family and Jay's family.'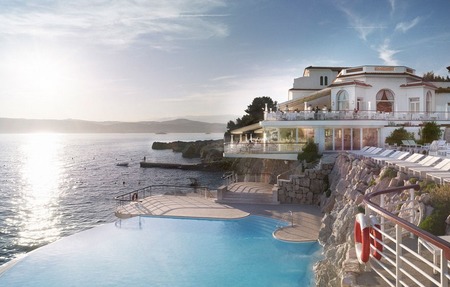 The wedding is set to rival her sister Petra's £12 million three-day extravaganza in Rome back in 2011.
The Formula One billionaire forked out for a Michelin-starred meal by Alain Ducasse for the 250 guests, who also enjoyed £4,000 a bottle wine and entertainment from the Black Eyed Peas, Alicia Keys and Eric Clapton.
Tamara, 28, and Rutland, 31, announced their engagement last month after a whirlwind three month romance. The wedding is set for June. And we for one can not wait to see the pictures…
JENNIFER ANISTON TO WEAR VALENTINO WEDDING GOWN?
HOW TO PREPARE YOURSELF FOR MARRIAGE
HOW TO MASTER 'FIRST KISS' WEDDING LIPSTICK