Cara Delevingne
and Rihanna have really hit it off, apparently!
The pair are apparently talking about living together in Rihanna's $8 million mansion in Los Angeles.
According to
Grazia
, Rihanna's said that Cara can stay as long as she likes. It's rumoured that Rihanna has set aside an entire wing of her home (how
Beauty and the Beast
...) for Cara.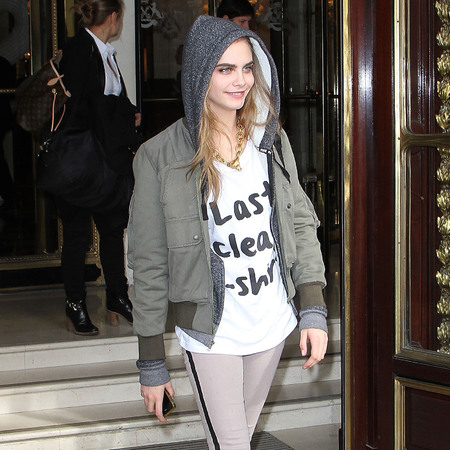 "Even though Rihanna will be busy with her tour, she's going to introduce Cara to some top industry names, including her boyfriend Chris Brown.
"She's also going to take her to the studio to lay down some tracks."
We really want Cara to sing at least one ballad so we can check out her key-change face.
That aside, Cara's having a great time of things lately having been the most-booked model at London Fashion Week. How will she have time to record anything?
CARA LAUNCHES NEW YSL MASCARA
CARA FRONTS NEW BURBERRY FRAGRANCE CAMPAIGN
CARA COVERS VOGUE