David Beckham
's currently in the middle of a five day ambassadorial trip to China, and it seems he's packing plenty in to this short visit.
He spent time with some young Chinese footballers, no doubt telling them about his years of experience. Rather embarrassingly, when his skills were put to the test with a free kick, he slipped.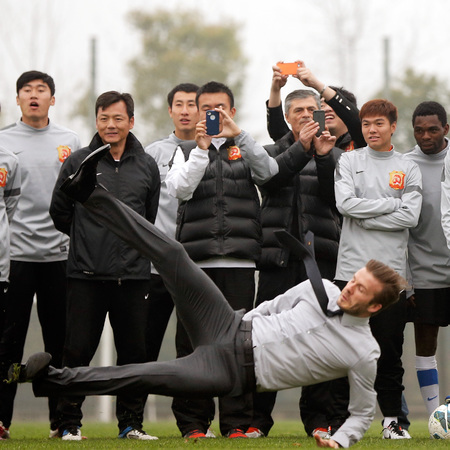 We suspect Becks will make sure he's wearing his football boots next time but he was laughing when he stood up so no harm done.
Next, David went to the former residence of Soong Ching Ling, the wife of Chinese revolutionary Sun Yat-sen. Here he was presented with a picture of himself which he seems quite impressed by.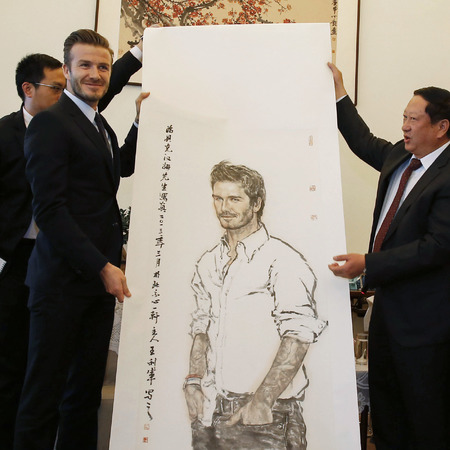 As a reward for you for making it this far, we're going to tell you that Becks also spoke at a university in Peking where he showed off his tattoo of Chinese script after being asked to by students.
Better than that, we're also going to show you: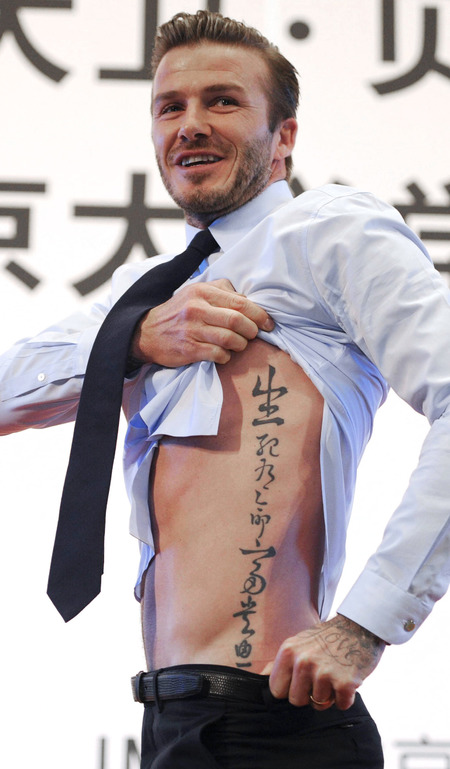 We're told that it reads: "Death and life have pre-determined appointments; riches and honour are from heaven."
That may be so but best not take any risks, David. Wear proper shoes next time please.
BRAD PITT SPENDS £5M ON LUXURY YACHT
VICTORIA BECKHAM IS EXPANDING HER BRAND
BEYONCÉ STARS IN H&M CAMPAIGN