Tom Daley
has a new pet micro pig and it is just too adorable.
Tom took to
Instagram
to share pictures of his new best friend Robby-Ray.
Robby-Ray is a micro pig, a breed that was originally developed for medical research. Micro pigs became popular as pets for the slightly eccentric after socialite Paris Hilton bought one in 2009.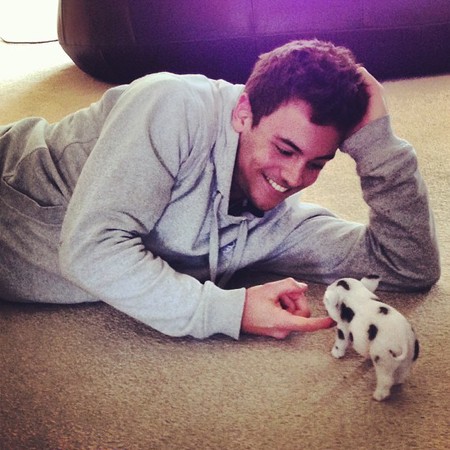 We hope that Tom did his research because pigs can live to be twenty years old and even these mini pigs can grow to be the size of Labrador dogs by the time they're three.
Apparently they're very clean animals but will make a mess of whatever space they're living in. Tom doesn't seem to mind though, because he posted this picture of Robby-Ray running around on his bed. The pig is almost camouflaged thanks to his spots!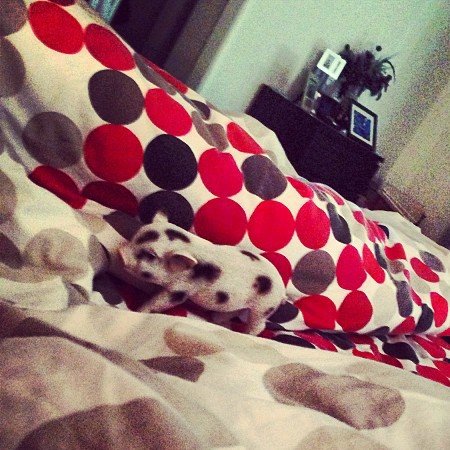 SEE MORE CELEBRITIES WITH THEIR PETS
Micro pigs: would you keep one as a pet?
Yes, too cute! I want one.
64.45%
I'm not sure... I'm off to find out more.
11.85%
No thanks, give me a cat or dog any day.
23.70%
JOURDAN DUNN WAS SCOUTED IN PRIMARK
KRISTEN BELL WELCOMES A BABY GIRL
WHAT DOES AMY CHILDS KEEP IN HER BEAUTY BAG?