Blake Lively
officially has it all. She's gorgeous, she's married to heartthrob Ryan Reynolds and now she has her dream kitchen. It's just not fair.
The newlywed couple moved in to a $2 million pad in Bedford, New York and Blake set about designing her perfect kitchen herself as, 'My kitchen is the most important part of my home. It's really the family room.'
Speaking to
Elle Décor
, the
Gossip Girl
star said, 'Design, whether it's on your body or in your home is the same thing.
'It's mixing different colours, different textures, and unexpected patterns - elements that you wouldn't often put together in an interesting way. That's also why I look for things that you don't see everywhere, things that are elegant. And I'm always looking for pieces that make a statement.'
As if you weren't already aware – the pair are worth a bob or two, so Blake commissioned her dream cooker to made, a blue range from
La Cornue
.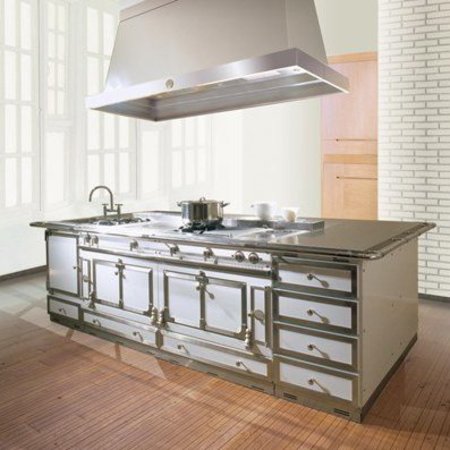 The hand-made cookers can also be found in the homes of Kylie Minogue, Silvio Berlusconi and Brad Pitt and can cost up to £23,550.
For that money she's got to be a really good cook as well. Dagnabbit Blake!
FORGET SUMMER, IT'S GOING TO BE A COLD APRIL 2013
KELLY BROOK: 'THE GYM IS NOT FOR ME'
REVIEW: HOUSE OF WOLF APOTHECARY BAR