Handbag
readers, we've been had.
Upon checking Instagram we were heartbroken to see that
Tom Daley
had revealed two pieces of really, really upsetting news.
Tom Daley doesn't understand how April Fools' Day works
Tom Daley doesn't have - and never did have - a pet micro pig
Tom uploaded the above image with the caption: "You may all have my icon and name...but I have an ornament micropig ;) #AprilFools"
It was an ornament and a terrible April Fools'
lie
from the beginning.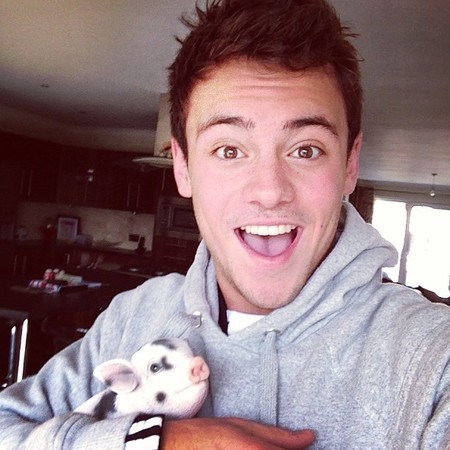 Almost 20,000 of you read the
original story about Tom's new pet
so we assume you're feeling as betrayed as we are.
Have a look at some celebrities who really love animals instead:
CELEBRITIES WHO REALLY LOVE ANIMALS
ADORABLE ANIMAL EGG CUPS
BIEBER'S PET MONKEY SEIZED AT THE AIRPORT
TECH LEADS THE WAY WITH APRIL FOOLS' DAY PRANKS