Chris Brown
is doing the rounds to promote his new album 'Fine China'. Understandably, people are still more interested in his relationship with Rihanna and, perhaps most importantly, whether or not he's sorry about what he did.
'I think it is just proving myself once again and me being a man. Knowing what I did was wrong and never doing it again,' he
reportedly
told a TV host in America, after explaining that spending a year in counselling made him realise what he did was wrong.
'As far as Ri and I are concerned, she knows my heart and I know her heart. I am not focused on the negative. I did my counselling and learned it was absolutely wrong.
'It was a 52 week programme. Every Monday in Virginia, I remember going and sitting in there thinking "why did I do what I did?"
When Chris was asked if he could promise that it will never happen again, he repeatedly said 'absolutely'.
'The naysayers are going to have their opinion on anything I do. I am not going to focus my life on pleasing those people. The only thing I can do is please my family, myself and please Rihanna and my fans.'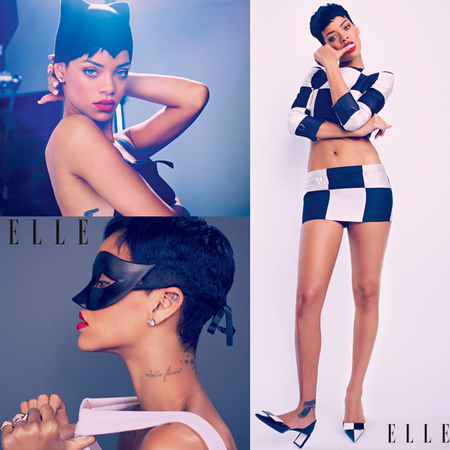 Rihanna
recently spoke to ELLE
about her relationship with Chris and how she'd quite like kids, so it seems she's on side despite his
vile rant about owning women
.
Are you convinced? We want to believe Chris, for Rihanna's sake, but it's
not like he's been acting sensibly
...
Watch the interview with Chris Brown below:
JOAN RIVERS: FACE IT, ADELE'S FAT
JUSTIN TIMBERLAKE LOVES TO BAKE
TOM DALEY IS A LIAR!