Paris Hilton
spent the holiday weekend dressed as the Easter bunny for the Playboy egg hunt.
Posing for a photo with Playboy publisher Hugh Hefner, Paris smiled in a pink sequined basque with a white collar, cuffs and matching bunny ears.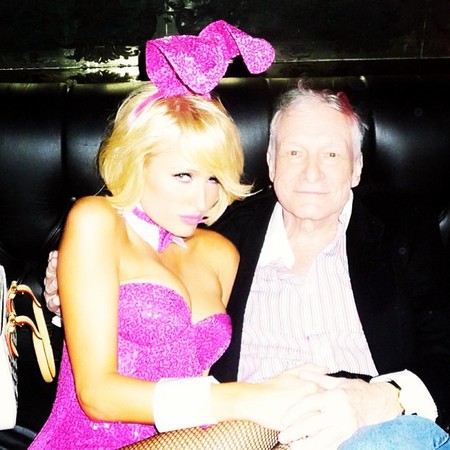 It looks like the Hilton heiress had fun at the Playboy bash - where she also bumped into Snoop Dogg/Lion/whatever he's calling himself at the moment - but was thrilled to be home with her pet dogs.
Feel so happy to be at home. There's nothing better then coming back home to LA after being on a trip. #HomeSweetHome #LoveLife

— Paris Hilton (@ParisHilton) April 1, 2013
By the looks of it, Paris's pet pups agreed!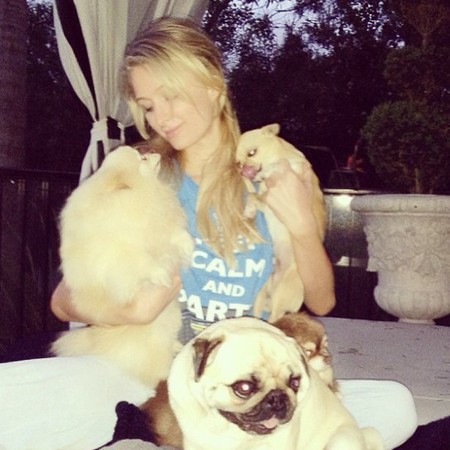 We hope that stoic-looking pug is real. We couldn't take another
Tom Daley-style disappointment
. (Yes, we're
still
talking about the
micro pig
.)
LOOK! CELEBRITIES WHO LOVE THEIR PETS
JOAN RIVERS: LET'S FACE IT, ADELE IS FAR
KELLY BROOK SPOTTED HOUSEHUNTING