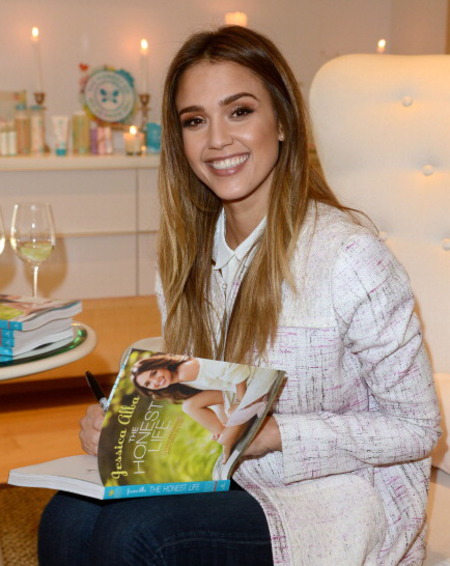 Jessica Alba seems to have it all- the Hollywood A-lister's new book,
The Honest Life
, has rose to the top of the New York Times Best Sellers list, landing the third position in the Advice & Misc. category of the prestigious book list.
The actress turned entrepreneur was inspired to write the book after realising the lack of practical advice available to parents about health and safety. The book gives a real insight on Jessica's daily life and gives tips and strategies she's learned along the way.
Jessica compares her book to other celebrities authors, telling New York Daily News...
'Gwyneth Paltrow probably lives a very similar lifestyle, but I didn't grow up with a bunch of money, so my tips are much more grounded: repurposing things and making things at home.'
She and environmental activist, Christopher Gavigan started The Honest Company in 2012, which she followed with the release of her new book in mid-March, this year. The company sells affordable and 'unquestionably safe' baby products to help families live in the healthiest environment as possible.
Can we just say- supermum?
JESSICA ALBA INSULTS GWYNETH PALTROW'S BOOK
CULT BOOKS TO READ IN 2013
JESSICA ALBA TALKS ABOUT HER NEW ECO-GUIDE BOOK