Michelle Keegan
has laughed off a prank that meant followers thought she has posted a picture of her boobs in the bath on
Instagram.
The
Coronation Street
actress's account sent out the snap of a unknown woman's naked chest and while the pci was deleted within seconds, it was enough time for fans to get screengrabbing.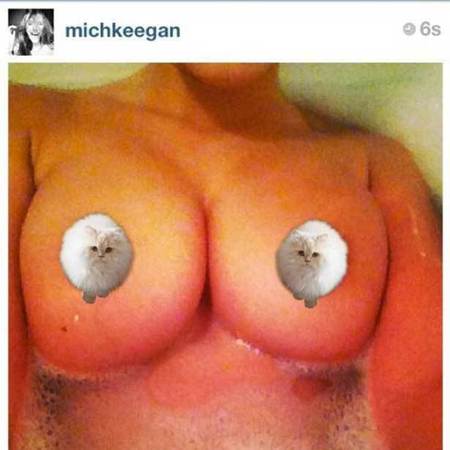 Naturally a lot of male fans got just a bit upset to find out the boobs weren't Michelle's but we're sure the image perked them up a bit either way!
The 25-year-old quickly revealed that she had been the victim of a friend's prank on
Twitter.
Phahahahahahahahaha @hmonners I'm gonna absolutely KILL u!!!! I'm CHANGING MY PASSWORD!! #touché u gave as good a u got! ;)

— michelle keegan (@michkeegan) April 4, 2013
Twitters going crazy! ... Sorry to disappoint guys, but they're not mine! Hahahahahaha!!!!! #Brilliant x

— michelle keegan (@michkeegan) April 4, 2013
Michelle Keegan is currently in a relationship with
Take Me Out: The Gossip
co-host Mark Wright so those kind of snaps are for his eye only...
MICHELLE KEEGAN TREATS HERSELF TO HOMEMADE FACIAL
WATCH: RIHANNA DEBUTS 777 TOUR DOCUMENTARY TRAILER
FILM YOU NEED TO WATCH: SPRING BREAKERS